Step right up, step right up! Get your popcorn and cotton candy right here! Knock down three pins and win your girl a cupie doll!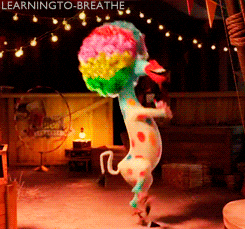 Sorry folks.
I have to vent about something that has been bothering me for quite some time.
Every day, Oaks residents are assaulted by the eyesore of what is supposed to be State Rep Melissa Schusterman's Montgomery County office.
These banners are so large, they are practically visible from space. And despite complaints to the Township, they apparently don't violate any of our ordinances.
Of course, there is a precedent of Upper Providence Democrats hanging obnoxious vinyl banners in inappropriate places….
Elsewhere in southeastern PA, friends of mine are fighting a pointed battle against billboards in their communities of Lower Merion, Malvern, and Havertown.
Here in Oaks, we have a State Rep who is actually using an historic building as a billboard.
I kept hoping Schusterman's obnoxious banners were only temporary until she got some permanent signage. Alas, I think this IS the permanent signage.
In spite of all that Johnny Doc money she received, it apparently never occured to Melissa Schusterman to spring for a legitimate sign for the Montgomery County Office; instead, Upper Providence constituents rate tacky vinyl banners, sloppily hung, flapping in the wind, dripping in the rain, and with her face grinning half a mile down Egypt Road.
That banner is about a third of the height of the building facade. Constituents would have to actually duck underneath it to get into the office. And if it's windy or raining? Forget it.
Compare and contrast the appearance of this office from when the previous State Rep, Warren Kampf, occupied it:
Now compare and contrast the appearance of Shusterman's Oaks "office" with her tony digs in Paoli:
Do you think if giant tacky vinyl signs with her grinning mug were flapping all over Lancaster Avenue, Paoli residents would be ok with that?
Dahling, please! It simply isn't done.
But do any constituents actually go to the Oaks office?
Because here's the best part: The Oaks office is open only four hours a week, so the building, whose rent is paid for by your tax dollars, is quite literally only functioning as a taxpayer-funded billboard-sized campaign sign.
Perhaps she needs her larger-than-life face and name plastered on that sign so Upper Providence residents have a passing recognition of her when she asks for their votes in November, just in case that white hot anti-Trump rage isn't enough to get her across the finish line like it did the last time.
Otherwise, how else would we know who she was? From all the time she spends in our community? Hah. Maybe she bought those zip ties at Lowes or Target. We only know she's "working for us" because those banners scream it at us. She's only slightly more recognizable than Joe What's-his-name representing the 150th in the other half of the Township. Interestingly, Joe What's-his-name also has two taxpayer funded offices, on the same street, (Main Street aka Ridge Pike) about 5 1/2 miles apart.
It's almost as if the class of 2018 Dems think all they need is name recognition and that "D" after their name to get re-elected. Sadly, they may be right.
Upper Providence drew the short straw in the last redistricting, and Schusterman's district is mostly located in Chester County. The 157th only has three voting precincts in Montgomery County, which actually amounts to more than half of Upper Providence Township.
But because the larger, more important share of the district lies on the other side of the Schuylkill, under Schusterman's tenure, the Upper Providence, Montgomery County, constituency of the 157th has become a mere afterthought.
How better to illustrate that disregard than this obnoxious carnival stand campaign advertisement masquerading as a constituent services office on Egypt Road?