Gentle Readers, I was going to include the 12/17/18 meeting in the Year in Review post (currently in process), but thought better of it. With apologies for my prolonged absence (and excuses for this to follow in the same Year in Review post), this is the last meeting of 2018 and the first meeting in the new Meeting Hall.
This meeting clocks in at 1:16 and there are a couple of items that need to be discussed. Let's dive in, shall we?
The Statesman
The December 17 meeting is the first meeting that takes place in the new meeting hall. Pearson starts off the meeting acknowledging the building he and his fellow Democrats campaigned vigorously against:
"I want you all to enjoy this place. It's yours. Ummm, I'd like to thank the previous Board for their commitment to improving our facilities here at Upper Providence Township. I'd like to thank ehhhh, Lisa Mossie, Phil Barker and Al Vagnozzi for this. Thank you very much guys, it's very much appreciated. On the plaque outside it says, 'Dedication September 15, we have not dedicated the building yet, that will be coming in early spring sometime, we will let everybody know. Ummmm…. The first thing on tonight's agenda…."
…is some paper shuffling.
If you thought that Pearson's final meeting of 2018 would not include one of his insufferable little stories, well, you are partially correct. Instead of Googling Chicken Soup for the Soul, Pearson stammers through the following preamble:
"Later on this evening, in our agenda we will be briefly discussing next years' budget, taxes, rate hikes and a commitment to these things with our fellow Supervisors. Thinking of these things brought to mind Senator Alan Simpson's eulogy of George H. W. Bush and I'd like to read an excerpt from that, please."
The excerpt was chosen very carefully, not as words to inspire the public, but in yet another lame attempt to avoid responsibility and make excuses:
Now, these honored guests right here before us who have held this noble post know all of the slings and arrows of outrageous fortune. He was a class act from birth to death. He housed the strong sinews in mind and body gained from that extraordinary mother. We compared our mothers as velvet hammers, of course, and certainly most awesome fathers. The history books will and are treating him most fairly, while uncovering some other powerful traits: his great competitiveness, his raw courage, and his self discipline.

Recall the Andrews Air Base conclave where congressional participants drafted a remarkable bill that dealt with two-year budgeting, entitlement reform, comprehensive and catastrophic health care, social security solvency and much more, but it required a critical ingredient called revenue. Translated into the word "taxes." Translated into the words "read my lips." And the group went to George and said, look, we can get this package done, but we must have some revenue. And he said, I'll never forget, he said, "what I have said on that subject sure puts a hell of a lot of heat on me." And then they all said, yes, but we can get it done and it will be bipartisan. And George said, "okay, go for it, but it will be a real punch in the gut."

Bob Dole then, a loyal warrior for George, took it back to the Senate and we won a very strong bipartisan vote. It went over to the House where his own party turned on him. Surely one of the main factors assuring his return to private life. But he often said "when the really tough choices come, it's the country, not me. It's not about Democrats or Republicans, it's for our country that I fought for."

And he was a man of such great humility, those who travel the high road of humility in Washington, D.C., are not bothered by heavy traffic.

And he had a very serious flaw known by all close to him. He loved a good joke, the richer the better, and he'd throw his head back and give that great laugh, but he never, ever could remember a punch line. And I mean never. So the punch line for George Herbert Walker Bush is this: you would have wanted him on your side.

He never lost his sense of humor. Humor is the universal solvent against the abrasive elements of life. That's what humor is. He never hated anyone. He knew what his mother and my mother always knew: hatred corrodes the container it's carried in.

The most decent and honorable person I ever met was my friend, George Bush. One of nature's noblemen. His epitaph, perhaps just a single letter, the letter "L" for loyalty. It coursed through his blood. Loyalty to his country, loyalty to his family, loyalty to his friends, loyalty to the institutions of government and always, always, always a friend to his friends.
So now that Pearson and his Girls® are ready to close their first year in office by basically breaking every campaign plank they ran against in 2017, (which, rest assured, will be covered in-depth in a subsequent post) Pearson wants to compare himself to George H. W. Bush as a statesman. He wants you all to remember that, even though he has been a Supervisor for three previous terms and has been a part of difficult decisions, and that, even though he had full knowledge, understanding and in some cases, participation in some of those tough decisions, even though he and his Girls® shamelessly lied and misled the voters in service to their own pursuit of power, he wants you to believe that this time, this Budget, for which he and his Girls® have majority responsibility, and which contains a sewer rate hike, this tough decision is all about his community.
Heh.
The New Girls
Melissa Schusterman, the new state representative for the 157th (taking Warren Kampf's seat) and Katie Muth, the new State Senator for the 44th (taking John Rafferty's seat) are introduced by Pearson, who does not give them instruction (and admits he doesn't know himself) on how to use the new podium, so both women stand on the wrong side of it to address the audience instead of the Board.
Melissa Schusterman starts off by saying, "how much I love your community!"
Ummm, isn't this HER community as well? Isn't that the point of the whole State Representative system?
I'm not going to beat Schusterman up too much at this juncture because she is brand new and has been placed in office by the same accident of misplaced voter rage that led to Pearson, Higgins and Calci mismanaging our Township for the last year. I'll let her feel-good kid's picture contest and dog-friendly office stand on its own without any additional commentary from me.
For now.
Katie Muth announced a new office in Royersford and takes a swipe at the "heavily gerrymandered" 44th district. Ms. Muth picked a seat in the new hall that is on camera every time the camera angle switches to a speaker at the podium. Unfortunately for her, every time this happens, it catches her fiddling with her phone, which I hope does not portray the level of interest in her community that it appears to.
Where is low energy Joe Webster, the new State Representative for the 150th?
We all know what rolls downhill
The Old State Road sewer project (discussed at a past meeting HERE) is moving forward and clearly, Pearson doesn't want to discuss this item, except in the context of the Budget, which is a subsequent agenda item. So discussion, and explanation, on how much the benefit assessment will be is to be deferred until AFTER the Board has already voted on it.
Vagnozzi requests that the discussion/explanation takes place prior to the vote and the budget discussion later in the agenda, but Pearson wants to "stick with the program."
Gentle Readers, your humble blogress usually has some kind of insight as to why Pearson is acting skittish on a particular issue, but this one is a mystery to me. I have no idea why simply explaining this sewer project to the residents that are affected, BEFORE the Board actually votes on it, is some kind of a problem. But apparently it is.
In response to Vagnozzi's request, Bresnan gives a high level overview of how the benefit assessment is derived, and when Pearson again wants to move on, Vagnozzi points out that many of the residents affected are present and are seated in the front of the hall and they are there are for this particular agenda item. Vagnozzi says it would not be fair to simply vote on it without at least providing some information.
As one resident makes her way to the podium, Barker asks Pearson why the Board is not holding a special informational meeting, as they have in the past, for all residents who will be impacted by the sewer project.
Tieperman then rescues Pearson from stammering some kind of incoherent response and explains that the benefit assessment will be changed from the previous 25% of cost of construction (with the Township subsidizing 75% of that cost) to a flat rate of $10,000 to connect, which compares favorably to the replacement of an on-lot septic system, whose costs can range as high as $25,000 to $30,000.
Bortnichak further explains that the Township is continuing its unique policy of not requiring residents to connect to the system. Tieperman adds that the Township will also accommodate a payment plan for residents who desire hook up, but do not want to outlay the $10,000 all at once.
In this week's lesson of Township Supervisor 101, Calci asks Professor Barker to explain the costs and the meeting for sewer hook-up, and Barker responds that in the past, the Township has held meetings to break down what the costs of sewer hook ups will be to all affected residents, because in addition to the benefit assessment, there is also tapping fees, county hookup charges, the individual hookup and construction to the sewer main, and ongoing charges from the sewer authority.
Resident Ruthann Glover approaches the podium and asks a simple question: Is the Township going to hold a meeting for the affected residents, because it is not clear to her at all if that is what they intend to do, based on the discussion she has heard so far.
Pearson gives her an overly complicated answer, tap dancing around a simple yes or no. The Board has held special meetings on sewer projects in the past; I am not sure why Pearson is so reluctant to hold one on the Old State Road project. He asks everyone numerous times to give their contact information to Bortnichak so he can have the Township Engineer meet with them if they want.
This is not what Mrs. Glover asked.
First of all, the Township knows exactly which homes will be affected by the Old State Road sewer project, and they know exactly how to get in touch with those folks. Presumably, not all of the affected residents were in the audience, and given the communications practice of this Board, I'd say it's a safe bet that not every affected resident even knows that there is a new sewer main coming down Old State Road.
Second of all, based on this conversation, it sounds like the Township is implementing a flat fee for the benefit assessment, but later on in the budget discussion, it sounds as if they are going to continue the 75% subsidy.
Pearson punts to Bortnichak to set up a meeting with someone who can explain all this to the residents, since that person clearly isn't Pearson. He's just voting on it. ASAP. He doesn't need to understand it.
Everything Old is "New." And Better when Democrats Do It
Pearson stumbles though the reading of the agenda item on the Volunteer Fire Company General Funding Allocations and states that he thinks its "pretty cut and dried, guys."
But before they vote, Calci wants to reiterate, for the record, that the Board came up with a "new funding formula" for the Fire Funding General Allocation this year which is 30% for square mileage, 30% population and 40% call volume.
Assistant Fire Marshall/Fire Chief Tom Dimmerling corrects Calci to say, "The formula was actually changed last year, for the general fund. This was our first year doing it for the relief money, which we discussed back in October. But this is the same formula that we used for the general allocation last year."
Pearson asks Dimmerling, "Ok. We're not going to change it next year again?"
Dimmerling replies, "We haven't changed it this year, no, so I see us moving forward with it. But it's really the Board's discretion for any changes."
Pearson is still confused, "But they both use the same formula, is that correct?"
"Correct," Dimmerling replies, "Both the general allocation and relief funding use the same formula, just different amounts of money."
Ok, time out here, but I don't think there has been a better illustration of the utter incompetence of this Board than this exchange (which begins at 42:33 for those of you playing along at home.)
First of all, this funding formula that Calci is championing to the audience as "new" is the very funding formula she and her fellow Democrats vigorously campaigned against in 2017 and portrayed as a "cut" in Black Rock's funding.
Pearson, who, a few weeks ago, had a big problem with this funding formula when it was being applied to relief monies, but couldn't qute explain why he had an problem with it (at least, not in a public meeting) now seems to think this issue is "pretty cut and dried."
Further, neither Calci nor Pearson seems to be able to differentiate between relief monies and general allocation monies. It is unclear if Higgins suffers from the same confusion, since as usual, she has remained silent.
Interestingly, there are two agenda items here; one for the general allocation and one for the volunteer incentive program. This apparently only compounds the confusion, since the Board only passes one resolution, though all three funding distributions are calculated using the same formula. Pearson, as chairman, does not even notice that the Board has only passed one resolution and, as with all things related to the volunteer fire companies since September, is anxious to move on to a vote and the next agenda item as quickly as possible.
I believe that the agenda item that actually passes is for the volunteer incentive program, which are monies that the Township disburses to the fire companies and the fire companies then distribute to their membership at their discretion. The general allocation is money given from the Township to the Fire Companies to support their operations.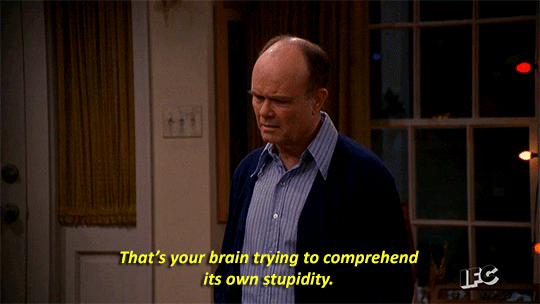 But it's beyond ironic (dare I say "laughable?") that Calci is now trying to lay claim to the fire funding formula as something that this Board has developed, particularly when their opposition to it was the primary platform on which they ran.
It's beyond ironic that after all of the exhaustive discussion of Fire and EMS this year, which, it can be argued, was instigated by primarily by BRVFC's butthurt over this very funding formula combined with Pearson's bar buddy relationship with the BRVFC leadership, that Pearson and Calci STILL do not understand this basic concept.
This little exchange betrays that over this entire year, the needle has not moved at all on their fundamental of understanding on Township business.
Oh, and of course, the motion passes unanimously.
2019 Budget: "The Big Dog in the Room"
Moving on to what Pearson calls, "The big dog in the room," the Budget resolution is up next. I will let Tieperman's slides do most of the talking on this, as the graphs are far easier to understand than a lot of words. Tieperman states that this is a the first year that there has been a true balanced budget, and that cuts had to made to achieve that.
Interestingly, the Board this year is looking at changing sewer funding, in response to analysis completed by the Township Manager and the Finance Director. This analysis, like the analysis completed two years ago for the general fund, points out that corrective spending and or funding action is needed in order to avoid a fiscal emergency or deficit in the future. This year the Board is looking at sewer. Some discussion on that below.
So I'd just like to point out here that much political hay was made about the Fire and EMS tax increase implemented with the 2017 budget, including accusations of fiscal irresponsibility by opponents of the previous Board (and I include the current Democrat supervisors, our very political Tax Collector and the rest of the members of Upper Providence First Worst, and my former "Republican" "running mate," Kevin Holohan in that category). Those criticisms either betray a fundamental lack of understanding of the budgeting process or a cynical politicization of an issue for the sake of the acquisition of personal power or a combination of both. Either way, it is a gross disservice to the voters and taxpayers of Upper Providence.
While I don't necessarily applaud a rate hike, I do recognize the need for the Board to take corrective action on the sewer issue NOW, as opposed to kicking the can down the road when the problem will be much bigger and harder to solve the longer it goes unanswered, as the graph above aptly illustrates (see: Pension Bomb, Pennsylvania State Budget. Which is still ticking).
The easy, cheap thing to do would be to demagogue the issue and blame it on past mismanagement.  But that, as it was two years ago, would be a blatant lie.
This kind of forward thinking analysis is exactly what led to the tax increase of 2017. The residents of this town benefitted for years from the development boom in the form of no taxes and low sewer rates. For years, the Township not only thrived, but prospered on developer monies, and real estate transfer taxes associated with that development, to fund operations. But the Township is now close to being built out, and needs to address revenue sources in a changing economy to make sure that the township continues to rest on solid fiscal footing for the future. This is also true of the sewer fund.
That all being said, Upper Providence Township, even after the proposed sewer rate increase, and the FEMS Tax increase in 2017, still has amongst the lowest sewer rates in the County, and amongst the lowest real estate taxes in the county.
Voters claim that they want responsible leadership with the guts to make the tough decisions, but then they punish those politicians at the voting booth if they don't tell them exactly what they want to hear.
Pearson, a man who is in the midst of serving his 4th term as an Upper Providence Township Supervisor, is a veteran of 13 budget processes. That he can barely discern a revenue from an expense on an income statement (and true story, I once had to explain this to him) is a fact, but ignorance is no excuse. Pearson's visible nerves at the beginning of this meeting, and his specific choice of his excerpt of Senator Alan Simpson's eulogy of George H. W. Bush, betray that Pearson recognizes his own hypocrisy in approving this budget, particularly when he so cynically campaigned against the tax increase in 2017.
As always, Pearson is desperately afraid of being held accountable for his actions. Which, when you think about it, is a funny trait for someone to have when they run for office.
I will point out, once more, because its my blog and I can, that not only was the Fire and EMS tax NOT repealed by this new Board, and that the BRVFC funding was never restored to previous levels (despite numerous opportunities), but that the use of the nefarious Fire Funding Formula has now been expanded by the Board.
And that the BRVFC is receiving the least amount of funding from the Township ever, under this new leadership.
It's up to you, Gentle Readers, to determine if the Democrats' 2017 campaign (and the talking points from their friends at Upper Providence First Worst) was inspired by ignorance or cynicism.
Another time out here for a little discussion on Capital Funding. It's important to note that as township Manager Tieperman points out, the Township took out a $10 million line of credit two years ago. It was presumed that the bulk of those funds would be used for the Municipal Campus improvements and road improvements; however, the Township has only exhausted about half of that funding; they are drawing down the balance, some $5.3 million, on the line of credit and placing it in reserves. Presumably, the bulk of these reserved funds will be utilized in building the new centrally located Fire and EMS building.
Changes to the budget from the preliminary discussions were minimal:
The biggest change in the Budget, since the preliminary Budget discussion, is the sewer rate increase of $26 per quarter.
Tieperman also notes that Vagnozzi sent an email to the Board following a meeting with BRVFC that the Board is allocating an additional $25,000 to BRVFC as "undesignated" for the fire company's 2019 operating budget.
Sewer Capital also included an additional spend of $140,000 for a new backhoe.
After Pearson calls for comments, Vagnozzi wants to reiterate a couple of key points:
UPT is the lowest taxed township with a full-time police department in Montgomery County
Even with an increase in sewer rates, UPT still has one of the lowest sewer rates in Montgomery County.
Even though UPT is still subsidizing 75% of sewer cost, UPT is still probably the only Township in Montgomery County that does that. In other townships, the burden of that cost would fall entirely to the homeowner and they'd be required to hook up.
2019 Budget passes unanimously.
Lack of Initiative is Very "Amusing"
As part of the solicitor's report, Bresnan notes that he has reached out to the owners of the Expo Center, Audubon Land Development ("ALD"), to renegotiate the terms of their fee in lieu of amusement tax. There was an agreement in place for some time that had them paying $40,000 per year as an alternative to a difficult-to-calculate amusement tax. Bresnan reached out to ALD, apparently on Vagnozzi's instruction and with Vagnozzi's assistance, and negotiated a new agreement which has ALD increasing those annual payments to $60,000 in 2019, $70,000 in 2020, $80,000 in 2021, $90,000 in 2022 and $100,000 in 2023, with 1% increases thereafter (which needed to be clarified.)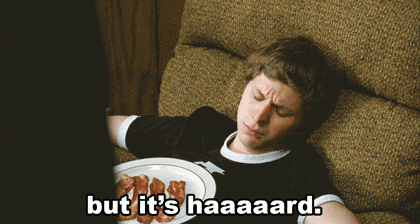 I can guess that the impetus for this re-negotiation was from Pearson's quasi-regular griping over how the Township is "missing the boat" on taxing the Expo center. The Township has in the past, and at John Pearson's insistence, spent time and money investigating implementing the benefits of an amusement tax and how it would be collected. The bottom line every time is the same: not every show at the Expo charges admission, therefore a ticket tax would fall far short of revenues that could be generated.
The last estimate the Township got from Berkheimer, who would be tasked with collecting this tax, was, I believe, somewhere around $8,500 annually. At the time, the Township was collecting around $20,000 fee annually. A simple phone call to ALD produced the $40,000 fee that exists today. And once again, instead of a complicated tax that would cost the township thousands to collect, a simple phone call from Vagnozzi and Bresnan resulted in the new annual fee schedule.
Pearson is no man of action; he'd rather whine and demonize a corporate resident than reach out and negotiate.
Other Board Business
Police Promotions: Eric Sauermelch promoted to Sergeant. Scott Reynolds promoted to Corporal.
The Board accepts the dedication of Wilson Way and Fell Drive, subject to a negotiation on liquid fuels reimbursement from September 1 through the end of the year, to cover Township costs in snow plowing.
The Board authorizes execution of Fire Service Agreements with BRVFC, Royersford Fire Department, Trappe Volunteer Fire Company and Collegeville Volunteer Fire Company.
Comments from Barker and Higgins on the Administrative Code Ordinance were incorporated. Ordinance passes unanimously.
There was some discussion on the Pay to Play ordinance, with Bresnan noting that the stiffer the penalties incurred, the more the Township would have to provide for a mechanism of due process. The Pay to Play ordinance was NOT part of the administrative code passed earlier and will be discussed in 2019,
The Board's Reorganization meeting will be on January 7.