I'd like to begin 2019 with an apology to you, Gentle Readers, for the lack of posts in December. In fairness to your Humble Blogress, but I had a really good excuse:
December was an overly eventful month, which included not only a plethora of the usual holiday celebrations and an abbreviated baking schedule (after I pledged no cookie trays, I succumbed to the puppy dog eyes of my kids), but also, the death of my estranged biological father, a five day driving trip down and back to Florida, and a job change. For those of you that follow me on Facebook, the job change will mean there will be no more Septa rants critiques, hopefully for the rest of my life. The death of my father brought a discovery of fascinating, intriguing, and disturbing family history, the bulk of which I am still processing and may eventually write about in the future.
In any event, I'm back now and it's time to get down to business.
Blog Stats
First of all, thank you to all of my regular readers who have read, shared or commented on my posts, either here or on Facebook.
My first post on this blog was on January 15, 2018, Powerless Empowerment, which marked my return to writing with a little help from my friend, and former managing editor at The Times Herald, Gordon Glantz (Gordon's Blog is linked HERE and in the sidebar), who cross posted at his blog.
It usually takes a fair amount of time to build up a readership and, while I'm nowhere near readership that would allow me to quit my day job, each post generates, on average, at least 150 hits with many posts far exceeding that. I posted 47 total blogs in 2018 and the Scrap registered 15,483 views, 8,872 visitors and 50 followers. The top five posts for 2018 were:
These are pretty decent stats and I'm proud of the number of readers this blog has attracted.
However, it should be noted that Upper Providence Township has a population of 24,000. A little more than half of those people, or around 13,000 of these folks, are registered voters. There is little to no traditional newspaper coverage of the Upper Providence Board and attendance at Board meetings is pathetically sparce, so the question remains: on what are the voters of Upper Providence basing their votes? I think the last two election cycles have proven that voters are basing their local votes on the current occupant of the White House; and I would say, regardless of which side of the aisle you happen to fall upon, this is probably the worst criteria on which to base a vote.
But rather than travel down that rabbit hole yet again, let me just say this: If you like what you read here, please share it with others. And if you are not following this Blog, please sign up to have it delivered directly to your inbox at the link at the top of the sidebar.
Upper Providence Board Report Card for 2018
It would not be fair to judge the new Board members by my standards, which are, admittedly high and may contain some bias. So let us take a look back to the Democrats' election campaign of 2017 and judge them by their own words: their campaign talking points. How did they deliver on their own platform?
Here are their mailers to refresh your memory. We'll examine them each in turn, below:

DEMOCRAT TALKING POINT: "Vote for candidates who have the vision to move Upper Providence forward in a changing world"
How exactly did the Democrats demonstrate this vision?
For that matter, what exactly is their vision?
From where I sit, the Democrats are playing small ball: spending dollars chasing pennies. There is no thought for the future of this community beyond their term of office and every vote that is not on routine township business is based on politically motivated payback.
But rather than list it all here, let's take a look at their individual talking points, which articulate that vision, and you can judge for yourself.
DEMOCRAT TALKING POINT: "We believe investing in infrastructure for emergency services should not result in slashing funding for Black Rock Fire Company" and…
"Practicing Fiscal Responsibility"
One of my preferred hobby horses this year was the fact that the Democrats never re-opened the 2018 budget, as was their right, to restore BRVFC's funding (link). Indeed, the demonization of the Township's 2017 fire funding formula, was the Democrats primary campaign platform, starring in the Technicolor portions of both of their Township-wide mailers and the as the primary talking point subject of their individual campaign videos that were posted on their campaign Facebook page (removed almost immediately following the election) and invasively sent to voters via text on election eve.
The blatant misrepresentation of this funding formula was problematic for several reasons, not the least of which is the fact that it was the impetus for a year-long Democrat quest to abdicate their responsibilities to their constituency regarding public safety. John Pearson knew that the talking points of this campaign were lies. His running mates either didn't care, or simply preferred to remain willfully ignorant of the facts and just signed off on Pearson's lies.
Further, the prior funding formula, which heavily favored Black Rock Fire Company, was unfair not only to the Trappe, Royersford and Collegeville Fire Companies, but to the 40% of Township residents who are serviced by these companies (a full post is dedicated to the fire funding formula in Upper Providence HERE).
These lies were a terrible disservice to the entire community.
Interestingly, the Board unanimously voted in December to expand the use of that terrible, horrible, no good, very bad funding formula in determining not only the annual general allocation that each volunteer fire company gets (link), but they used it to determine the annual relief money allocation and the annual volunteer incentive program allocation (link). This resulted in BRVFC getting even less funding this year, under Democrat leadership, than in years past.
Then, after almost an entire year of singlehandedly directing FEMS policy over Quizzo at the Fitz and meeting with BRVFC on his "own personal time," the entire FEMS agenda blew up in their faces thanks to a revealing Right-to-Know request filed by Your Humble Blogress. When it was time to vote on the fire funding formula, Pearson was suddenly clueless: he stalled for time, claiming he had "very little knowledge" of fire and emergency services and needed to consult with experts.
Which is probably true; Pearson does not know what he is doing. And that explains why he was so obsessed this year with abdicating responsibility on Fire and Emergency Services and handing off the entire department to the BRVFC. (link)
This is a perfect example of Pearson's incompetence and ineffectiveness as a Township Supervisor: Despite controlling the Board's agenda and votes this year, Pearson could not get this agenda past the minority Republicans.
DEMOCRAT TALKING POINT: "The Earned Income Tax, being our only major revenue source, puts us in a very precarious position should we experience an economic downturn"
This point is actually a reason why the Board moved to a real estate based FEMS tax in 2017, but the way that this remark was taken out of context, as it is on their campaign literature, was designed to inflame voters. It actually comes directly from the Township Manager's 2017 budget remarks to support the implementation of the real estate based FEMS tax.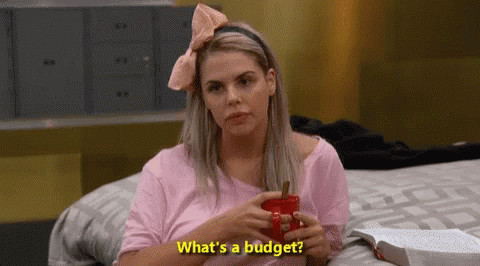 It also makes it look like they actually know what they are talking about on fiscal matters.
So we are left with once again: did they know they were misrepresenting facts to the voters on their campaign literature, or were they willfully and cynically lying to the voters?
Interestingly, the Democrats' 2019 budget does not address revenue sources at all. Given their sky-is-falling critique on the Earned Income Tax ("EIT"), what exactly have they done to address Upper Providence's on this tax in the 2019 Budget? What suggestions did they put forward?
The answer, of course, is nothing. They didn't address primary revenue sources at all.
The one revenue source for the general fund that was addressed in the 2019 budget was the fee in lieu of amusement tax that the Township collects from the Expo center (link). But the increase in that revenue source was due to efforts from Vagnozzi and Bresnan; the Democrats did nothing.
This Board, did, however, approve a significant sewer rate hike for 2019. Did they address spending cuts first?
DEMOCRAT TALKING POINT: "The current board of supervisors raised taxes and then approved a $5.8 million building addition without making spending cuts first." and…
"Cutting wasteful spending before cutting services"
So for 2019, the Democrats approved building the new FEMS building, but what spending cuts have they made for the 2019 budget? My sources tell me that the only cuts that came from the Board came from Vagnozzi. I'm sure if they made cuts, Pearson would have been crowing about it.
And they are certainly not bragging about all the money they saved in their attempt at shutting down the fitness center at Anderson Park; that little move ended up costing them over $57,000 to placate the angry residents with a survey—to figure out exactly what they should use the building for.
Let me say that again: The Democrats proposed shutting down the fitness center with absolutely no plan or idea of how to utilize this taxpayer-funded space once the fitness center was gone. When they encountered the righteous anger of the resident members, they completely back pedaled and commissioned a survey—at a cost of some $57,000—so that the residents could tell the Board what to put there. (link) (link)
It should further be noted that this Board is benefitting from the financing put in place by the prior Board and the bulk of the remaining money from that financing will pay for the majority of the new FEMS building.
And speaking of FEMS, let us not forget: the Democrats on this Board out-voted the two Republicans in favor of the vastly more expensive Medic Responder Unit (link) as opposed to a full Ambulance Service, which would have paid for itself after a few years of operations. This decision was made solely on a political basis and has not yet been implemented. In fact, in spite of all of the posturing and politicking on FEMS issues in 2018, in spite of the recognized gaps in service, the Democrats have done nothing to move the needle on EMS service in the community at all. The ambulance service in Upper Providence Township is literally unchanged from what it was in 2017.
DEMOCRAT TALKING POINT: "Putting the emphasis on community"
If by "emphasis on community," the Democrats meant doing favors for their friends in the community, well, then great success!
When the residents of three separate neighborhoods asked the Township to continue to oppose the placement of a cell tower in a residential neighborhood, the Board inexplicably reversed course mere weeks after taking office and withdrew their opposition to Cellco's zoning variance request. Instead, the Board decided to let the Zoning Hearing Board, of which John Pearson's long time fiancée, Gail Latch, is a member, "do their thing." (link) The owner of the land in question is a note worthy Democrat donor. The Cellco variance passed, and the cell tower will be placed in the residentially zoned neighborhood.
In September, when members of the Greentree community approached the Board to support them in their desire to have the house siren on the Black Rock Fire House turned off, the Democrats, John Pearson in particular, sided with BRVFC instead of the community (link). The Republican Board members asked for compromise on siren hours from BRVFC on behalf of the community they represent. Ultimately BRVFC decided to turn off the house siren.
DEMOCRAT TALKING POINT: "Improving our community through better communication"
How has communication gotten better under Democratic leadership? The new website, the online meeting availability, the cable access, the newsletter, the signage on township buildings: these were all things that were put in place by prior Boards. In fact John Pearson actually unsuccessfully opposed two of these issues in his previous tenure on the Board: meeting taping and rec center signage.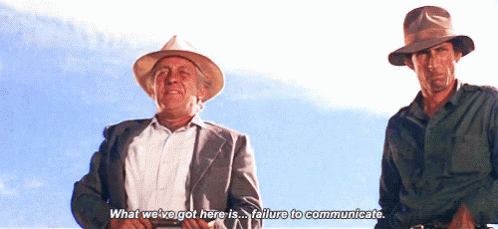 In what was surely the biggest communications fiasco in memory, the Democrats on the board unilaterally decided to close the fitness center with little to no warning to the community in general (link). At a meeting in June, they announced that this was "going to happen." Under pressure from the community, they then reversed course two weeks later, stating they still wanted to close the fitness center, but would keep it open until a clear plan was in place.
At the last meeting of the year, a resident asked a simple question about whether or not the Township would hold an informational meeting (as suggested by Barker) to inform residents about the impacts and benefits of a proposed sewer line coming through their community on Old State Road. Instead of committing to a simple informational meeting, Pearson hemmed and hawed, asking the concerned residents to give their contact information to staff "if they were interested" in meeting about it, putting the onus on the residents for providing their information to the Township (when the Township already has this information) rather than the Township reaching out to the residents to provide the community with facts. The sewer issue was compounded by contradictory information relayed regarding tapping fees bookending the meeting.
After using Township open space money to "preserve" a farm that only the residents will be able to use, the Board used Township newsletter to promote that farm's business. (link)
It should be mentioned here that Pearson's "talent" as a Township Supervisor has little to do with communicating with Township residents or vision, or decision making. Pearson's communication skills lie in sussing out resident upset with issues, then turning them loose against a third party, or exploiting those issues for his own personal gain.
He is not a problem solver.
There is no such thing as a "win-win" when a resident goes to Pearson for help. He only inflames anger, encourages residents to create a public spectacle, increases residents angst over the issues, and then sits back on his hands and does nothing. He does not negotiate with anyone or offer solutions. And, despite taking all of this resulting unnecessary heat all year, Pearson's Girls® have consistently backed this style of government over and over again. If they haven't figured out how ineffective, counter-productive and divisive this style of government is by now, shame on them. It doesn't gave to be this way.
DEMOCRAT TALKING POINT: "Making Township Government Accountable and Transparent" and…
"Making government accountable and transparent"
Does admitting you violated sunshine laws in a public meeting after the announcement to close the Rec Center qualify as "making government transparent?" (link) (link)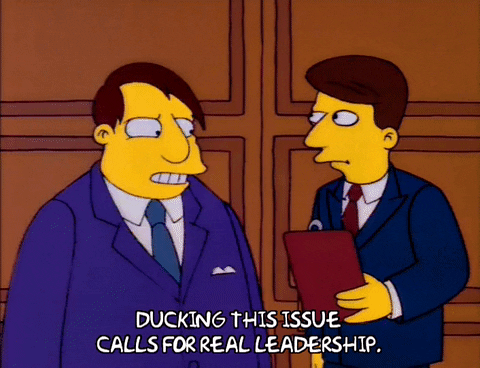 How about Secret Monday Morning Meetings?
Or meeting with BRVFC on your "own personal time" to discuss Township policy? (link)
Or how about the entire Fire and EMS Agenda which was discussed and agreed upon by the Democrats outside of the public eye? (link)
Does trying to pawn off responsibility for FEMS policy as a "Staff Recommendation" qualify as "making government accountable?" (link) (link)
How about when you try to pass off the Rec Center closure as a "staff recommendation?" Is that "accountability?"
Is regularly deferring to "experts" or issuing "surveys" the accountability you are looking for in your decision makers?
DEMOCRAT TALKING POINT: "The current board of supervisors seems to be influenced by their relationship with developers, as documented on their campaign finance reports" and….
"Taking your township back from the developers!"
So disingenuous.
And Pearson knows it. But it's an easy talking point to hammer and development is an effective boogeyman. But what the Democrats don't tell voters is that they don't have the power to stop development; indeed the only tool in the Township's toolbox to control development are the zoning code and the subdivision and land development code. Private land owners have a right to develop their land according to this code. Residents don't want to hear this, but people have a right to develop their property. Private property rights are pretty much one of the founding principles of our country. The Supervisors can use the land development process to provide input to developers and negotiate different features for impacted communities around a particular development, but they cannot stop development.
For a vivid illustration of exactly what happens when a Township tries to stop a by-rights development, all one needs to do is look at the Village in King of Prussia, built at the old golf course right off 422 (where the new Wegman's is). For years the Upper Merion Supervisors fought that development and they ultimately lost in court a few years ago. What resulted was one of the most dense developments in Montgomery County. It's woefully under parked with incredibly dense residential units that just keep going up.
But how can the Upper Providence Democrats "take your Township back from the developers" when they have remained willfully ignorant of the land development and zoning process throughout the year?
From what I have witnessed this year, the Democrats have been almost completely unengaged with any of the land development issues that have come before them. In fact, unless Pearson can politicize the issue, or personally benefit from it, this Democrat Board has distinguished themselves by completely deferring to Barker's expertise and historical knowledge of land development and zoning; if Barker is ok with it, then they are too. (link)
At the June 4 meeting, instead of negotiating with the developer on behalf of the residents, Pearson decided to politicize the Spares Lane development in the Mont Clair neighborhood, speaking to residents "on his own," apparently representing that he could stop the development. Instead of negotiating with the developer to address the concerns of the neighbors, Pearson encouraged them to grab their torches and pitchforks and come into a public meeting to yell at the developer.
The situation was resolved when the Republicans stepped in, spoke with residents and the developer, and negotiated a compromise that addressed the residents' stated concerns. (link)
At the August 6 meeting, as part of a tiny, six lot development in the vicinity of Pearson's bar, the Fitzwater Station, Pearson berates the developer on a drainage issue that has, according to him, existed throughout all three of his previous terms, and about which he has done nothing. After much posturing on this issue, the real motive behind it is revealed, when Pearson tries to shake down the developer for a water line hookup for the neighborhood that would just so happen to also benefit his bar. (link)
When the Residences at Providence Town Center (AKA "The Apartments behind Wegmans") Vagnozzi recites a list of fees and a fee schedule that presumably Vagnozzi has negotiated on behalf of the Township. Pearson, Higgins and Calci, once again, sit on their hands.
The Democrats were consistently confused on zoning issues all year, unclear as to their responsibilities regarding sending the Township solicitor to represent the Township's interests at a zoning hearing board meeting, this after Pearson's three previous terms in office and his long-time fiancee's membership on the zoning hearing board.
I'd remind you, Gentle Readers, that Montgomery County offers a series of courses on planning, zoning and land development for Township officials, which, apparently, have not been attended by any of the Democrats. Perhaps if they want to "take the Township back from developers" they should start by familiarizing themselves with the code.
Ironically, the one instance where the Democrats had an obvious path to "take back our township from the developers" was during the Cellco cell tower issue. But instead of continuing to side with the residents of three separate communities against the placement of this cell tower in a residential area, as the previous Board had done, this Board withdrew Township opposition, effectively siding with the developer. (link)
I think the most appropriate way to sum up the Democrats' engagement in land development and zoning is: "Do you have any questions, Phil?"
DEMOCRAT TALKING POINT: "We support dialog about open space, the trail system and walkability within our Township" and…
"Connecting all our resident (sic) through a unified trail system"
There have been no additions or changes to the Township's existing trail plan this year.
There have been no additions or changes to the Township's open space plan this year.
The only time a trail addition was discussed, it was shoehorned in as an attempt to justify spending open space money on a private parcel of land that will not ever have public access. (link) (link)
DEMOCRAT TALKING POINT: "Making your vision our direction"
This is perhaps the most ridiculous campaign promise in all of their literature. If they are going to implement "your vision,' what do we need them for? Why not just move to a New England model of government by Town Hall. After all, this is essentially what has happened several times when their boneheaded moves have put them on the opposite side of residents' "vision."
But what is "your" vision?
Is your vision for our township having Supervisors using their office to consistently do favors for their cronies?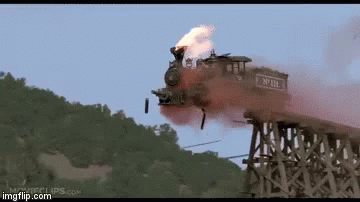 The primary issue of the year was witnessing the slow motion train wreck of Pearson attempting to abdicate control of the Township's Fire and EMS services and hand it over to his bar buddies, and fellow Upper Providence First Worst allies at the Black Rock Fire Company. This disaster claimed the head of DFEMS department head, Josh Overholt, who has since moved on to much greener pastures. (link) (link) (link) (link) (link) (link) (link) (link)
The fact that Township relations with the BRVFC are allegedly worse than they've ever been is due primarily to the incompetence of John Pearson, who, by all appearances, made promises to this organization that he couldn't keep, despite his Svengali-like control over the votes of his Girls®. I can muster little sympathy for the BRVFC, who, instead of doing the hard work required to turn their organization around, foolishly put their eggs in the Pearson basket, despite a documented track record of incompetence and disengagement with the fire companies during his three previous terms. Lesson: It is never a good practice to negotiate public safety over beers and Quizzo.
This Board abandoned three separate communities over the Cellco cell tower for one guy, a prominent Democrat donor.
They spent open space money on a farm preservation plan that was rejected by the Upper Providence Board on three previous occasions, twice by Pearson himself. The difference this year was that the farm in question was in Higgins' neighborhood, and the owners are Higgins' friends. Those friends had a pretty good year this year, benefitting from free taxpayer-funded advertising in the Township newsletter. (link)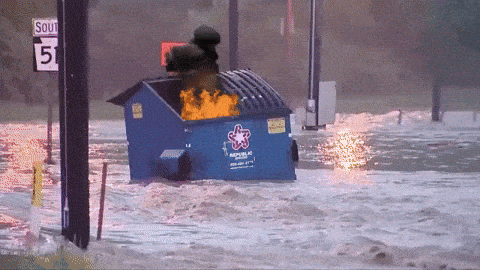 This Board unilaterally decided to close the fitness center at Anderson Park without any idea of what to put there instead. This decision claimed the second Department head this year, that of Recreation Director Jen Steffenhauer.
They have no vision, and their direction seems to be moving from one self-ignited dumpster fire to the next.
DEMOCRAT TALKING POINT: "Our vision for Upper Providence is supported by increasing the Board of Supervisors from 3 seats to 5. More voices means more representation and different perspectives, resulting in better government." and…
"Providing more balanced representation"
Ah yes, the nod to Pearson's work on the Upper Providence First Worst PAC. The promise of "different," dare I say, "fresh" perspectives if the Democrats were elected. That a five member board, as opposed to a three member board, would provide more diversity of thought and a better system of checks and balances.
Considering the fact that Pearson's Girls® voted as a block with him on his agenda this year, it would seem to me that we went from a three member board to a one member board. In fact, the Republicans were shut out on policy items until the October 15 meeting, when John Pearson had an inexplicable "problem" with the fire funding formula as it was applied to the relief monies. He couldn't articulate the "problem" in a public meeting, though I suspect that "problem" was clearly dictated to him at a Quizzo night at the Fitz. In the first evidence of independent thinking this year, Higgins voted with the Republicans for the fire funding formula being applied to the distribution of relief monies. (Calci was not in attendance for that meeting.)
BTW, in case you missed it, that same funding formula is now being applied to all three pots of money that the Township distributes annually to the volunteer fire companies by a unanimous vote of the Board.
A "more balanced" representation can only occur when all members of the Board do their homework. As I have stated numerous times over the past year, it has been obvious that Pearson's Girls® have instead relied on Pearson's guidance and purported knowledge in casting their votes this year, instead of researching issues on their own. Township government is really not partisan; if all members are doing what is best for the Township, there should not be such a clear division on issues along party lines.
On several occasions, the Democrats did not even bother to hide their behind-the-scenes collaboration, even at public meetings. The passage of the FEMS ordinance in May was completed with first-ever coordinated "signing statements" authored by Calci and Higgins; Calci's was even submitted for approval to Pearson and Township staff prior to presentation. And, in a blatant violation of Sunshine Laws, the Democrats admitted in a public meeting that they had discussed and decided on the future of the Rec Center. (link)
How has Higgins' and Calci's lockstep voting with John Pearson on major issues this year created a "more balanced" representation? Which perspectives, other than John Pearson's, have been presented by the Democrat team this year?
And how has this improved your government?
DEMOCRAT TALKING POINT: "Giving you what you want—It's your Township!"
I guess this is true if you happen to be a crony or neighbor of one of the Democrats on the Board.
The Township government is not a candy store and the Supervisors are not tasked with giving away tax payer goodies. Yet, this is the very principle that has animated this Board for the entire year: The FEMS fiasco, the Rec Center disaster, the use of public open space funds to preserve a private piece of property.
The Democrats' lockstep "fresh perspectives" on these prominent issues had little to do with giving "you" what you want, unless "you," Gentle Reader, happen to be one of their cronies.
LOOKING AHEAD: 2019 Upper Providence Board
The Board had their annual re-organization meeting on January 7 (full write-up forthcoming) but we should mention here that Higgins was elected Chairman and Calci was elected Vice Chairman. Have Pearson's Girls® finally grown tired of Pearson's inept leadership staining their own reputations? Have they even figured this out?
It will be interesting to see how Higgins, who barely spoke in 2018, runs a meeting. Hopefully, her ego is not as large as Pearson's and she will forgo the insufferable little "story" at the beginning of the meetings. Suffice to say, since we haven't heard all that much from her this year, perhaps 2019 will be the year we discover her "vision" for the Township.
Calci, who has voted almost 100% with Pearson's slash and burn agenda this past year, tends to fall back on appeals to authority when she's been bitten by Pearson's ham-handed governing: throw a survey; call an expert, ask Harrisburg, phone a friend. Where is her "vision?" What does she bring to the table as far as leadership?
Finally, speculation abounds: will Pearson even finish out his term? Rumors have persisted that Pearson didn't even want to run for office in 2017, and that his only motivating factor was to get rid of Recreation Director Sue Barker, who denied him his pound of flesh by resigning before he took office. He then spent his year as Chairman wasting time, politicizing public safety, and stirring up divisions in the Township. But perhaps, most notably, Pearson has used his platform as Chairman this year, and taken some significant heat for it, to pay back cronies for helping him win the election.
Why?
As I have mentioned before, in Upper Providence in 2017, an unprecedented amount of political resources and capital were expended to elect Pearson and his Girls®. Why? What are they there for?
Clearly Pearson is not enjoying Township government and he's not even good at it. Why is he there and for how much longer will he be there?
Also at the reorganization meeting, the Democrats appointed Pearson's fellow Upper Providence First Worst crony, nominal "Republican" Jim White, once again as vacancy Chairman. If Pearson does not finish out his term as Supervisor, White provides a tie breaking vote on his replacement, if necessary. That is the entire function of vacancy chairman. The position is not "Supervisor in Waiting;" the Vacancy chairman is not the "spare" supervisor who stands by to fill a vacancy. The Vacancy Chairman only breaks a tie in the event that the Board is deadlocked on a replacement.
Would Higgins' be willing to risk her ties with the County Democrats in support of a nominal "Republican" to fill a vacancy, thus returning control of the Board to the opposition party? I cannot see Barker or Vagnozzi supporting a "Republican" who worked so hard against the party in 2017, delivering the current government we have now.
It is unclear if White's support and cooperation during the drive for the five member board, and then again during the 2017 election season, was contingent upon this appointment, or if he even understands the actual function of the vacancy chairman's position.
Stay tuned, Gentle Readers. 2019 promises to be interesting.