Gentle Readers, there is not much to report from the UPT Board's first meeting of the year.
Except for the non-announcement of the establishment of new weekly meetings during the workday.
A short beginning-of-the-year re-organization and business meeting, it clocks in at a mere 26 minutes.
As mentioned in the year end blog, Laurie Higgins was elected Chairman and Helen Calci was elected Vice Chairman.
Before we look at the meat of the meeting, indulge me in a mini-rant/note on style regarding a particular pet peeve of mine.
Gender Blind
A woman leader of the Board of Supervisors has traditionally caused a bit of angst with the staff and outside observers: what to call the position given the gender of the individual?
Is it Chairwoman?
Chairperson?
Chair?
This blog will refer to Laurie Higgins as "Chairman" and to Helene Calci as "Vice Chairman," and will make no apologies for the same. The title of "Chairman" is just that; a title. It recognizes no gender, nor should it. Isn't feminism supposed to be all about equality? Why change the title of the position to fit the gender, when the point of feminism has always supposed to have been that the awarding of positions should be gender blind?
We do not call them "Supervisor-ess" or "Supervisor-ette" to recognize their gender when they are not in a leadership position. We don't call women Senators "Senator-ettes." We don't call Women Representatives "Representatress.'" We don't refer to Nancy Pelosi as the "Speaker-woman of the House." Yet we fall all over ourselves to call women Congressmen "Congresswomen" or "Congresspeople."
It seems that the common factor in all of these titles is that the second part of the compound word being "man" is problematic for people in these politically correct, oh-so-easily offended times. Gender does not need to be identified in the title unless the last three letters of that title are "M-A-N."
This just seems petty to me.
But then, so does most modern of the feminism which has been sold to a population as empowering. It's not. It's silly and pretentious. The authority of the Chairman does not change regardless of the gender of the person holding the gavel. Why should the title change?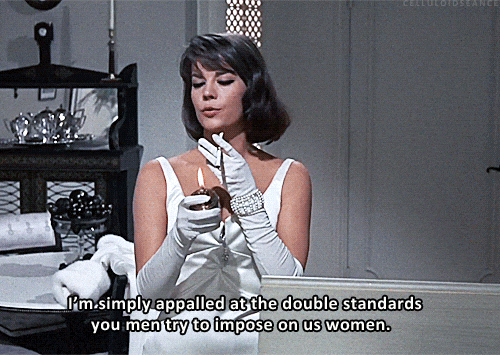 I was Chairman of the Upper Providence Board for three years and Vice Chairman for two during my term of office. I wrote several letters to the editor of various publications, and almost all of them insisted of calling me "Chairwoman," in spite of my insistence otherwise. A couple of times, I was referred to as "Chair" even though I am not a piece of furniture.
On one memorable occasion, I was introduced to former County Commissioner Ruth Damsker, who was horrified by the use of "Chairman" as my title. As she shook my hand, she corrected my colleague, "Chairwoman," she said.
I then corrected her, "No, ChairMAN.'
"B-b-b-b-but you are a woman!"
I replies, "Yes. And everyone can see that when I'm banging the gavel."
Indeed, Upper Providence's own website currently refers to Laurie Higgins as "Chair" and Helene Calci as "Vice-Chair." The Board's proposed by-laws refer to the position as "Chairperson."
If you are still taking your marching orders from a man, and casting your votes based on the greater "experience" of a man, you are not demonstrating any level of empowerment just by refusing to answer to a title that happens to have the suffix of "man." It's just semantics.
/rant.
Mellow Drama
The drama of the first meeting of the year is usually centered on the vote on Chairman and Vice Chairman, which, at this meeting, was pretty low drama. (Let's be honest: most years, the re-org is choreographed well in advance of the actual vote.) Other than that, the meeting itself is a pretty boring business meeting, setting appointments and taking care of various housekeeping items for the year. However, there are a few things that deserve our attention here.
First, the Board unanimously reappointed all of the existing consultants, which is noteworthy only in that all of these consultants are holdovers from the previous Republican-led administration. And this is only noteworthy because the county Democrats have not thus far insisted on their own people for solicitor or engineer. These appointments are highly sought after positions because they are so lucrative.
The fact that the Upper Providence Democrats have not changed any of these positions may be a head scratcher, but I'm not complaining about it. My observations of other municipal boards that have hired some of the more visible Democratic consultants is that those Boards tend to abdicate their authority to those consultants, so that, in effect, the solicitor ends up running the municipality and the Board becomes nothing more than a rubber stamp for his agenda.
It should be noted that the Board can change consultants at any time during the year. It will be interesting to see if they do this.
And related: it will be even more interesting to monitor the progress of Calci's Pay-to-Play ordinance as it meanders through the approval process this year.
It appears as if most of the new non-compensatory appointments belonged to Higgins, though I have no idea why she would be ok with re-appointing Upper Providence First Worst president, "Republican" Jim White to chair the vacancy board. I was under the impression that the Board's obligation to White began and ended with John Pearson, but suffice to say, White remains in this slot.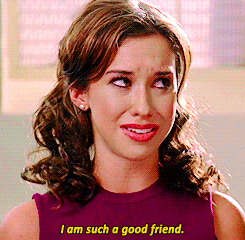 Kathy Drennan, a 2017 unsuccessful candidate for Spring-Ford School Board and frequent canvassing partner of Laurie Higgins, was appointed to the Park and Rec Board and the Comprehensive Plan Committee. Despite Higgins' representations to the contrary, a resume for Drennan was not included in the published packet, so it is impossible to determine exactly what makes her qualified for these positions.
Wendy Earle was also appointed to both the Park and Rec Board and the Comprehensive Plan Committee and her letter of interest began with thanking Higgins for calling her. Though she had no resume, Earle's letter of interest indicates that she has been a resident of Upper Providence since 1999 and employed in marketing and advertising position at a local company since then.
I am not sure which two members on the Park Board were replaced, as typically there is only one vacancy per year on each of the Township Boards.
The Comprehensive Plan Committee is a non-permanent committee established to complete the Township's Comprehensive Plan update, which must, by law, be completed every ten years. Appointees for that committee are as follows. And yes, that is Helene Calci's husband, Joe Haney, on that list, along with your Humble Blogress.
Transparency is surely lacking
When I became Chairman of the Board, I discontinued the Board's regular "Staff Meetings," which were held on the third Wednesday of every month at 9:00 am in the training room at the Township Building. These meetings were a way of briefing the Board on pertinent matters, but also, were often used to introduce developer proposals. All of the scheduled meetings for the year were properly advertised in the local papers in one shot, at the beginning of the year. But because these meetings were properly advertised, sometimes, but not often, a vote could be taken.
Most residents work during the day and even though these Staff meetings were properly advertised public meetings, because of the timing of them, (much like the Montgomery County Commissioners' meetings) members of the public, rarely, if ever, attended. This had the effect of doing Board business out of the public eye, which is precisely why I discontinued the meetings.
The Board went through some growing pains adjusting to this schedule, but never re-started the practice while I was on the Board.
As Chairman last year, rather than re-establishing the Staff Meetings, John Pearson chose instead to hold secret Monday morning meetings with one (or more; who really knows?) other Supervisor(s) in attendance. The visible coordination of Democrat votes last year was aided and abetted by this practice and their disregard for Pennsylvania's Sunshine Laws has been well documented by this blog.
New for this year, under Laurie Higgins' Chairmanship, is the establishment of the Board Briefing Meeting, which, instead of being held once a month on the third Wednesday at 9 am, will be held every Tuesday at 3 pm.
It's worth noting that the Tuesday afternoon Board Briefing Meeting schedule was NOT part of the posted agenda on the Township's website, nor was it mentioned during the motion made to approve the advertising schedule. It's almost as if this new practice was trying to be quietly slipped through without the public finding out. Indeed, I only found out about it when I was digging through the Mercury's classified section to find the advertisement for the twice monthly regular meetings.
I will note that by advertising these meetings, it allows a quorum of the Board to meet all together without violating the letter of PA's sunshine laws, even though these meetings are being held in the middle of the day, every week, when most of the public is at work.
It is unclear how this policy to create a weekly "Board Briefing Meeting" during daytime hours fits in with the Democrats' campaign platform of "making Township Government more accountable and transparent."
It should be remembered that the promise of "more transparency" did not begin with the Democrats' 2017 campaign. It began with Upper Providence First Worst, and their assertion that transparency would be improved by expanding the Board of Supervisors from three to five members and "two more sets of eyes."
It will be interesting to see if Upper Providence First Worst, and the residents who serve as Astro-turf on their faux Community Facebook page, have anything to say about the new weekly Board Briefing Meetings. These residents typically only become politically active in a municipal election year, spouting carefully curated comments on Facebook upon request. I wouldn't even mention the page, except a concerted effort to keep the Upper Providence First Worst page alive as a "community page" has been made only so that they can issue their pretentious periodic political endorsements.
Several of these folks, including our very political Tax Collector, Julie Mullin (who, along with newly re-appointed vacancy chairman "Republican" Jim White, runs this faux-community page) were very "concerned" about the alleged "coziness" in the former Board and questioned the "transparency" regarding the only mid-day meeting held during the 2016 (which was scheduled at that time only to accommodate the vendor's schedule).
Though every one of the hyperolic points made in this post were proven false, no correction was ever issued by Upper Providence First Worst.
This inflammatory, misleading, and factually incorrect post was composed and posted on the eve of the 2016 election by our very political Tax Collector, Julie Mullin, in service to encouraging the public to vote in favor of expanding the Board of Supervisors from three to five members.
As has been demonstrated by this blog on numerous occisions, transparency under Democratic leadership with the new five member board has only decreased. Pearson's Girls® voted lockstep with Pearson for most of the year, effectively creating a board with only one "set of eyes." Will the Upper Providence First Worst folks, and their Astro-turf commenters, also be "concerned" by the establishment of a weekly meeting where the Board can coordinate their votes prior to a formal public meeting during most residents' regular working hours?
I won't be holding my breath.
For the rest of us, though: Will these Board Briefing Meetings be recorded? Will they be posted on line? Will minutes be available? Why weren't these new meetings mentioned in the regular meeting? Why wasn't the schedule part of the posted agenda?
Is this a hand-holding exercise implemented for the Democrats on the Board, who still do not know what they are doing, and are still are lacking the confidence to necessary to lead?
Or is it a barely legitimized opportunity for a quorum of the Board to meet and deliberate in a setting with the bare minimum of public scrutiny?
I'm not saying they are doing anything wrong. However, transparency is surely lacking.
Retirement Gloss Over
The Board glossed over a resolution recognizing Sergeant Bill Dixon's retirement from Upper Providence Police after 37 years of service. Usually, these resolutions are read into the record and the honoree is in attendance and recognized.
Perhaps Sgt. Dixon was not in attendance and he will be at another meeting (in which case, I'm not sure why the vote on the resolution would not be changed to another day); but in any case, his 37 years of service to this community should be properly recognized at a public meeting.
Girl® Style
Higgins' visible nerves during the meeting are understandable, if only because she had just assumed the gavel. That being said, I'm giving her a pass on some of the stuff on which I would usually call out Pearson.
It remains to be seen whether Higgins and Calci have completely extricated themselves from John Pearson's influence. I felt like the Girls® were almost ready to take the training wheels off in the last quarter of the year, as both Higgins and Calci each managed to throw a no vote against Pearson's Agenda of Petty Retribution and Crony Payback.
However, the re-appointment of Pearson's "Republican" Upper Providence First Worst bar buddy as vacancy chairman and the establishment of the new weekly "Board Briefing Meetings" do not inspire confidence.
At the end of the regular agenda, there is apparently an agenda item under Supervisors' Comments with regard to the Year in Review (this item is missing from the agenda published online.) When Higgins moves to this agenda item, Calci speaks up and says this is "hers," but that it is being tabled because "staff is re-capping the accomplishments of the Board last year."
Why is Staff doing this? Doesn't Calci know what she did as part of this Board last year?
I'll withhold formal judgment on this item until I actually hear what it is.
Higgins' closes the meeting by stating that she wants to run the meeting a little differently and that she had intended on opening up the meeting with a quotation (as opposed to an insipid little story.) She chose to close the meeting with this confidence-inspiring passage:
"If you aren't making any mistakes, you aren't making any decisions."
I would respond with my own quote:
"If you aren't doing your own homework, you are going to make mistakes."