Gentle Readers, there is certainly something to be said for attending Board of Supervisors' meetings in person, especially when the microphones are malfunctioning.   I'm not sure quite what it is that should be said, but suffice to say, there is nothing quite like being moralized to in person by the likes of John Pearson.
Sunshine Laws are something a lot of folks like to cite with regards to local government, but most people, as it will be proven tonight, don't know what they are, how they apply or what the penalties are.  And they are plenty of ways around Sunshine Laws, particularly if no one is paying any attention.  I wrote about this issue in depth last week HERE, if you are interested.
One of the seeming benefits of expanding the Board of Supervisors from three to five members, is that it allows for much more communication between Supervisors outside of the public eye without technically violating Pennsylvania's Open Meetings law.  The whole statute can be found here, but in a nutshell, PA's Office of Open Records defines it thusly:
The Pennsylvania Sunshine Act, 65 Pa.C.S. §§ 701-716, requires agencies to deliberate and take official action on agency business in an open and public meeting. It requires that meetings have prior notice, and that the public can attend, participate, and comment before an agency takes that official action.
File that away for a few moments while we dive into the evening's main event:  The resumption of the Rec Center discussion.  The audience is packed with folks who angrily wish to opine on this issue, 100% brought to you by the three folks you elected last November. This one agenda item easily takes up the lion's share of the first hour of this almost two hour meeting.
Wreck Creation II – Electric Boogaloo
Pearson announces the first agenda item, then states that he would like to make a comment on this issue first.  In an effort to head off yet another uncomfortable meeting of his own making, he picks up his yellow legal pad and begins reading from his prepared remarks:
As chairman of this board, I take full responsibility for putting the cart before the horse on this fitness center issue.  You are right.  We should have been more transparent about our decision to re-purpose the rec center building.  We should have taken the time to give you, the residents, the courtesy of letting you know our intentions.  So here are our intentions.  We intend to purchase the equipment for $11,000 and not renew our lease for $38,000.  The fitness center will remain open until we come up with a comprehensive plan to re-purpose this facility in the next 18 to 24 months.  We will do another survey to see what the majority for our residents want and we look forward to any positive input that those here tonight would like to contribute.  (flip page on yellow legal pad)  Going forward, we will make every attempt to keep you, the township residents, informed as to how we intend to move forward with a comprehensive plan including ALL our open space and recreational facilities.  I hope the flyers at the front door answered some of your questions on our intentions to re-purpose the rec center to make it a true community center for all of Upper Providence Township.  And I know we will not have answers for all of your questions, so anyone that would like to speak, I will give you the opportunity.  Please come up, keep it brief and please try not to ask any questions that have already been asked and answered in the flyer you received.
Let's keep in mind that there was no "fitness center issue" until the Board created it out of thin air by unceremoniously announcing the decision to close the fitness center at the last meeting.  As a reminder, it was apparent that only three members—Pearson, Calci and Higgins—had made this decision.  (You can get caught up on that meeting HERE.)
New and improved for this week: Apparently the Board doesn't have enough on their plates simply re-purposing the rec center, now they've decided to include open space in their scope of destruction as well.  This is an interesting development, since the parks were all Master-Planned last year through a series of public meetings.  As mentioned in a previous blog (HERE) Laurie Higgins, who was not yet elected, attended that meeting and offered her opinion on the availability of parking and horse access to the Hess Preserve.
I suppose that the Board is still going to spend $400,000 on the skate park without checking to see how many residents of the community this recreation feature serves, even though Vagnozzi asked for just those metrics at a public meeting at the May 21, 2018 Board of Supervisors Meeting (HERE).  Are we to assume that the skate park will not be part of Pearson's newly announced comprehensive park planning?  Wouldn't that make this endeavor somewhat less than comprehensive?  Of course, horses don't use skate parks, so maybe there is no need to look at repurposing the skate park space, after all.
Continue on, Gentle Reader and watch how three members of your five member board define transparency down, because we're about to see exactly why that Open Meeting statute is PA State Law.
Pearson asks for comments and, unfortunately for him, his first commenter is Supervisor Phil Barker:
"Although I agree with your statement, you said that 'we' decided.  When did 'we' have a meeting that decided that? Or is that 'you' decided it?  I agree with the decision, mind you, but you keep saying 'we' and I don't recall 'we' ever having a discussion about it."
Pearson then tries to take the "Greg Brady Exact Words Defense" and smirks, "Ok then, 'we,' you and I then, never had a discussion about this."
Barker asks, "Well then who did?"
"I had a discu…we…I had a discussion with the other people at this Board and I had a discussion with staff," Pearson stammers.
Barker wants to know, "What members of this Board?"
"I believe I had a discussion with, ummmm…" Pearson pauses, leans back and looks behind Calci at Vagnozzi, who is ignoring him. Seeing no help there, Pearson turns back to Barker and defiantly says, "I believe I just had a discussion with everybody probably maybe BUT you."
What the still-malfunctioning microphones do not pick up effectively is the general unrest this comment has caused in the audience.  There are the audible gasps, protests and catcalls of, "That's not very transparent!" in response to this admission by the Chairman of the Board.
Barker then asks, "So is that a violation of Sunshine Laws?"
Pearson, unnerved, offers his expert opinion:  "No, it's not a violation of Sunshine Laws."
Barker responds, "If you had a discussion with everyone EXCEPT me, thank you very much?"
"I did not," Pearson responds.  "I did not."
He "did not" what?  He just admitted that he had a discussion with everyone but Barker.  Why is he lamely trying to backpedal?
Vagnozzi jumps in and notes that he and Pearson had a brief discussion that did not include purchasing the equipment.  He also agrees with tabling this decision, agrees that the announcement was premature, and says there was no decision made to purchase the equipment and that, "Perhaps you misspoke, John."
Pearson's Girls®, meanwhile, have literally not said a word up to this point.  Neither one has admitted to having a discussion on the Rec Center, but then why would Pearson need to actually "discuss" anything with them?  They are only there to vote yes for his Agenda of Petty Retribution and their silence during this exchange speaks volumes as to their purpose on this Board of Supervisors.
When Vagnozzi finishes speaking, Pearson, perhaps realizing that he has actually just admitted that he HAS violated Sunshine Laws—and with his own prepared remarks, no less— grasps at this meager lifeline Vagnozzi has thrown him, "That's correct.  We haven't officially made a decision.  I believe I have had a conversation with everybody up here except Phil."
He "believes….?"  Does he know who he talked to or not?
Pearson then, once again, tries to welcome public comment, which he has "no problem with."
It's finally at this point that Calci feels she has something to add to the discussion on transparency and Sunshine Laws, and though I'm sure her intentions are to help Pearson out of the hole he's dug himself, she only succeeds in digging him in deeper:
"One thing I want to say; we have Monday morning regular meetings at 10:00.  Two people on the Supervisor Board and I've extended the offer to you, Phil and it would be helpful—and I know you work during that time—but if, once in a while—and I know the last time I reached out to you, you said, 'I'll try to shift my schedule,' it would be helpful if you would attend that meeting because that's where we get filled in on some of these things and maybe that's why you're feeling a little…off to the side.  You know, that offer is always open—10 am Monday morning—if you'd like to come into the fold, maybe find out some of these discussions?  It would be helpful."
This comment is met with more catcalls from the audience, and deservedly so, for two reasons, in my opinion.
First and foremost, you have a glaring transparency issue.  These Monday morning meetings are Pearson's meetings.  Since these meetings are non-public and unadvertised, only one other Supervisor, besides Pearson, can attend this meeting without violating Sunshine Laws.
In the old days, the Board used to have a monthly "Staff Meeting" on the third Wednesday morning of every month, except those meetings were advertised and the public was invited to attend.  The public rarely did attend, mostly because of the inconvenient time of day. And because all of the monthly meetings were advertised at once in January, this satisfied the letter of the Sunshine law.  I ended the Staff Meeting practice when I was Chairman of the Board because I felt too much business was being done out of the public eye.
Enter John Pearson, and we are right back to weekday morning "Staff Meetings," except these are not advertised and the public is NOT invited to attend.
Yet here, at these Secret Monday Morning meetings, where the public is not permitted to attend, that's where all the discussion and the decisions on Township matters are taking place.
Second point: here is Helene Calci, a woman who, because of her own busy schedule, only attended a handful of evening Township meetings prior to her election last fall, inviting Phil Barker into the fold.  My reaction to this statement was akin to biting into a piece of tinfoil.  Helene Calci has been politically involved in Township matters for all of six months.  Phil Barker has spent the last 17 years as a Township Supervisor and the six years before that on the Township Planning Commission.  Inviting him "into the fold" is not only arrogant presumption on her part, but her tone suggests that she is actually blaming Barker for not blowing off his job to attend Pearson's secret meetings—which he can only attend if Higgins, Vagnozzi or Calci herself have not already decided to attend.
Barker then, very reasonably, asks that notes from these meetings be distributed.  Calci responds to this by asking Township manager Tieperman, "Don't you distribute a debriefing memo on those meetings?"  When questions are shouted from the audience, Calci responds that Tieperman sends a debriefing memo to the Board every Monday morning, to which both Barker and Tieperman reply, "Not every Monday morning."
So here is another duty to give to Tieperman: take notes of Pearson's Secret Monday Morning meeting at 10 am, type them up, and distribute them in time for the rest of the Board to digest them before the 7pm Monday evening meeting.
The problem here is not the communication surrounding these meetings; the problem is that these meetings are happening at all.
Vagnozzi kind of sums up this point in his remarks, correctly stating that the entire point of the public meetings is to have discussion and debate on issues concerning the public, in public.
Things get even more interesting when Higgins finally breaks her silence by jumping into the hole with her own shovel and confirms the decision making process happening outside of a public meeting by explaining that the equipment purchase only came up that morning, and since it was a cost savings, it seemed like a "no brainer."
Calci then doubles down on those comments and says,
"And again, that hasn't been decided on, it just was a big cost saving and that's what we're trying to do moving forward with the fitness center, finding where we can save costs, and that's why that was brought up.  Now whether or not we'll vote on it or pass it….?"
A few things here:  First of all, it most certainly was decided upon.  The only reason Calci is backpedaling here is because Pearson found himself in hot water on Sunshine Law violations at the beginning of the meeting, having been caught stating on the record, from prepared notes, that they HAD, in fact, made a decision about this very thing.  A reminder, from Pearson's written statement that started off the discussion:
"So here are our intentions.  We intend to purchase the equipment for $11,000 and not renew our lease for $38,000."
We were told repeatedly at the last meeting that the closing of the fitness center was not about dollars and cents.  We were told that it was about serving more of the community. 
But here's Calci, effectively tipping the Board's hand and admitting to the agenda behind the closure of the Fitness Center.  And I'm skipping ahead a little bit here, but while we started off the meeting with Pearson's Great Mea Culpa of 2018, the Board (at least three members) are not changing directions with the fitness center.  All they end up doing here is kicking the can down the road.  They don't plan on re-opening the Center at 6AM, and they certainly don't plan on marketing it to involve more of the community.
Calci admits here that the closing of the Rec Center is, in fact, about dollars and cents and all they have done is give it an 18 to 24 month reprieve, during which time they will strangle the lifeblood out of it and membership will drop, as members look to another venue knowing that the Rec Center is going to close.  In fact, Collegeville's Anytime Fitness already got the word and distributed flyers to the cars in the parking lot during the meeting.
Solicitor Joe Bresnan weighs in on the Sunshine Law question, and states that the advantage of the Monday morning meeting is that two supervisors can meet and they don't constitute a quorum of the Board, therefore Sunshine Laws are not breached.
Bresnan goes to great lengths to mitigate the question of a violation by tap dancing around semantics —perhaps use of the "royal we" is inappropriate.
Pearson just mis-spoke, is all.
It's a feature, not a bug, of the newly expanded Board.
While this discussion has been happening, Barker has been busy locating the legendary debriefing email on his laptop.  Barker then states that he's looking at it right now and there no mention of the rec center discussion.
Pearson then gets defensive, grilling Barker on whether or not he got the FAQs, (which were distributed in the Friday packet and linked below) and then he backpedals on saying that no decisions have been made.
Higgins then just wants to call it a "mis-statement."
Pearson, at this point, is done being put on the hot seat and decides it's better to talk to the angry residents than continue to have to defend his complete contempt for Pennsylvania's Sunshine laws.
Residents come up and express their displeasure with the original decision to close, and incredibly, some of them even thank Pearson for giving the decision another 18 to 24 months, as if it wasn't his bone headed move that put the whole thing up for debate in the first place.  It's more than a little disappointing that not even the public is willing to hold him completely accountable.  It was Barker and Vagnozzi, and the commenting members of the public at the last meeting, who made Pearson so uncomfortable that he had to bow to the pressure.  They stopped this item of Pearson's Agenda of Petty Retribution; not Pearson.
There are some additional comments from the public regarding the future of the Rec Center, but most of the remarks are a rehash of what has already been discussed.  Some residents come up with some good ideas worth exploring, but it's obvious, to me at least, that these ideas are falling on deaf ears.  Pearson wants to kill the fitness center.
The main takeaway is that this was a dumpster fire entirely of Pearson's making; his grand gesture of "taking full responsibility" rings completely hollow as he hasn't heard the concerns; he's not changing direction, he's simply kicking the can down the road.  He is not investing anything in trying to make the fitness center a profit center, or increase its usage to more of the community.
The infamous FAQ's, which I did not receive upon entering, are scanned at the link below.
4 – Agenda Item #3 – Recreation Center FAQs
The $1,250,000 Transfer from Reserves
The Board approved Resolution 2018-23 which approved the transfer of $1.25 million from reserves into the capital fund and post-retirement healthcare.
Let me say that again.
The Board approved Resolution 2018-23 which approved the transfer of $1.25 million from reserves into the capital fund and post-retirement healthcare.
This resolution created a bit of a buzz in the audience.  Finance director Rich Livergood explained that the Township is short $500,000 in their post-retirement healthcare fund according to their actuaries.  And they need to transfer $750,000 into the capital expenditure fund to help with the costs on the administration building.
Why are they transferring money from reserves for the Administration building? The Township has financing in place to pay for that.
And how do they get caught $500,000 short of post-retirement healthcare benefits?
And weren't residents told by these Democrats during last year's election cycle that using cash to pay for capital projects was bad (even though Pearson himself signed off on that?)
It's only July in a fiscal year ending in December and they are already transferring $1,250,000 out of Township reserves to meet budget.
Troubling.
Irreconcilable Differences
The Board adjourned into Executive Session at the end of the meeting.  Pearson invited the audience to stick around until they come back, but immediately staff begins cleaning up the chairs, so to my knowledge, no one stuck around.
An Executive Session is a meeting of a quorum (or more) of the Board of Supervisors outside of the public eye.  There are several reasons to justify an executive session, but mostly, they have to be regarding litigation, land purchase or personnel issues.  A quorum (majority) of the board cannot meet outside of a public meeting to make decisions on Township business.  Executive Sessions not only must be announced for the record, but the reason for the meeting must be announced as well.  The announced reason for this executive Session was to discuss personnel matters.
Upon reconvening, the Board voted to approve the severance package discussed during executive session.
Although I did not know it at the time, the Township's Chief of Fire and Emergency Services, Josh Overholt, had just tendered his resignation.
Please indulge your humble blogress in a bit of wanton speculation regarding another Board created quagmire: the Township's Fire and EMS Services.
As was famously noted by this blog (HERE), the newly created Fire and Emergency Services Steering Committee to Implement the Glorious Milestones on the Road to Fulfilling Campaign Promises made on Quizzo Night did not include the presumptive expert on the relevant subject matter, the Township's paid Fire Chief, Josh Overholt.  In fact, as was meticulously documented on the UPT Board Meeting Notes of 5/21/18 (HERE), great pains were taken by Pearson and Pearson's Girls® to specifically exclude Overholt from the committee while simultaneously attempting to add more members to the committee from the Black Rock Fire Company.
The slide show presented at the April 4 meeting regarding Fire and EMS had significant changes from the original presentation that was put together by Overholt.  Specifically:
After citing "geographical challenges" as a primary concern in the 4/4 meeting, the Township instead moves ahead with relocating the Township's paid daytime fire crew from their central location at the Black Rock Municipal campus to the Oaks fire station located in the south east corner of the Township. Overholt's original presentation called for the merging of the volunteers with the Township paid staff only after the completion of the proposed new Fire and EMS Station at the Black Rock Municipal Campus.
Training standards and minimum qualifications for the volunteer companies contracting with the Township were included in Overholt's presentation. Those requirements were absent from the 4/4 presentation and have not been made a part of the Township's Milestones.
Overholt's original presentation included a slide stating that both the Oaks and Mont Clare Stations struggle, but implied that the Mont Clare Station should be closed to effect cost savings—a point BRVFC leadership had asked the Township to help with for several years. The revised 4/4 presentation wants only to "evaluate the viability" of the Mont Clare Station while identifying possible upgrades to the Oaks station.  As we have seen, those improvements have moved forward with very little discussion from the Board.
Now, to be clear, I have not talked to Overholt, so what follows is pure speculation.  But hypothetically speaking, if I'm Josh Overholt, and I'm faced with implementing a series of Fire and EMS policies that directly contradict policies I recommended based on my hard-earned expertise and qualifications, I may just come to the conclusion that my expertise not only doesn't matter, but further, that I may end up as the fall guy when the policies fail.  If I'm Josh Overholt, I might just bail out of my job.  And because I have some kind of leverage over my employer, if I'm Josh Overholt, I may be in a position to negotiate some sort of severance package that has to be approved in an Executive Session.
Hypothetically speaking, of course.  Needless to say, the Township's decision on who will replace Overholt bears close watching.
Other Board Business
Chief Toomey recognized the following Upper Providence Police with commendations:

February 2018:  James Enright, Steve Dise and Shea Johnson recognized for saving a woman who slit her own throat on Station Avenue.
September 2017:  Sgt. Matt Tobin, Detective Pat Haines and Officer Shea Johnson professional conduct resulted in a successful prosecution of a burglary.
Sgt. Bill Dixon received a letter of special achievement for completion of a bachelor's degree from St. Joseph's University.  Received the criminal justice award for the student with the highest GPA for a criminal justice major with Alpha Sigma Lambda graduated Summa Cum Laude

Ashenfelter Bridge repair bid for design of replacement is tabled by Pearson with no discussion.
Tentative sketch plan for the BRW Health Center was approved; conditional use was approved at the last meeting.
The Board tables a recommendation by the Fire and Emergency Services Steering Committee to Implement the Glorious Milestones on the Road to Fulfilling Campaign Promises made on Quizzo Night of appointing D'Huy engineering to complete the pre-design phase of the new Fire/EMS building at the Blackrock Campus. Total spend will be $18,500.
The Board appoints Maillie to perform the audit of the Township's financials. In a change from past years, the Board approved Maillie for two years instead of it's customary one year contract.
The Board adopted a series of PennDOT resolutions in connection with a previously awarded Green-Light-Go grant.
Tieperman reports that they have received four responses to their RFPs for the Medic Responder unit.  Staff is currently reviewing.
PennDOT proposing to finally reconstruct the culvert on 2nd Ave.
GSK has received their wetlands permit, so they can complete the trail along Black Rock Road.
Let the Sun Shine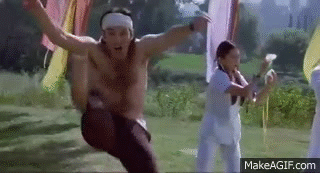 As is becoming more and more apparent, the only township decisions that actually matter are those decisions taking place somewhere other than at a scheduled, advertised and public Board of Supervisors meeting.
Regular readers have probably already discerned a pattern with this new Board.  The three newly elected Supervisors (Democrats, all) arrive at Monday evening meetings with prepared talking points and votes decided before any public discussion has taken place.  This doesn't just happen occasionally; it happens
All.
The.
Time.
Is this the transparency you were promised with the expansion of the Five Member Board?  Was the systematic exclusion of the two Republican voices on the Board part of the "additional veiwpoints" you thought you'd get when you were told we needed more representation?
Perhaps this is a good time to refresh readers on his earlier remarks; the remarks he prepared and wrote out in preparation for this meeting and read into the record from his yellow legal pad (emphasis mine):
As chairman of this board, I take full responsibility for putting the cart before the horse on this fitness center issue.  You are right.  We should have been more transparent about our decision to re-purpose the rec center building.  We should have taken the time to give you, the residents, the courtesy of letting you know our intentions.  So here are our intentions.  We intend to purchase the equipment for $11,000 and not renew our lease for $38,000.  The fitness center will remain open until we come up with a comprehensive plan to re-purpose this facility in the next 18 to 24 months.  We will do another survey to see what the majority for our residents want and we look forward to any positive input that those here tonight would like to contribute.
"Here are our intentions"  sounds an awful lot like a decision to me.
Calci then doubles down on the lack of transparency by telling the public all about Pearson's Secret Monday Morning Meetings that only a select few are briefed upon.
Higgins puts the cherry on top by explaining that the decision to purchase the equipment was a "no-brainer."
To be clear: the problem here is not that Barker can't, or won't attend Pearson's secret Monday morning meetings.
The problem is that these meetings are even happening at all.
One of the neat tricks of expanding the Board of Supervisors from three to five members, is that having a discussion with another Supervisor outside of a public meeting no longer constitutes a quorum.  On a three-member Board, two members constitute a quorum; on a five member Board, three members constitute a quorum. I think John Pearson believes that as long as he doesn't have a quorum of the Board present in the same room, he's not violating Sunshine Laws because, as the Greg Brady Exact Words rule goes, he's only talking to one Board member at a time.
And maybe he's correct, technically, but this practice, which has been going on since the new board members took office, certainly violates the spirit of the law.  And the Open records statute is very clear on one point: the Board cannot make decisions outside of a public meeting.
We all know how "Exact Words" worked out for Greg Brady.  Let's see how it works out for John Pearson.