Yeah, it was the April 1 meeting, and yes, the title is completely predictable, but the joke is on all of us: Two hours and eleven minutes of meandering through a forest of willful ignorance on development.
Your "Fresh Perspectives" Democrats, who promised you that they would "take your township back from the developers" revealed just how vested in that promise that they are with Calci and Higgins continuing to demonstrate their dearth of knowledge (and lack of basic negotiating skills) on zoning and land development. And because the developments in before the Board in this meeting don't affect any of Pearson's cronies, he didn't say a word the entire evening, instead letting Calci and Higgins ineptly address the Democrat concerns about development in the Township. Their collective ignorance and amateurism exposes the weak underbelly of the Township to unscrupulous developers.
Eventually, that price will be paid.
The Difference between Campaigning and Governing
On March 25, 2019, there was a meeting of the Planning Commission that was very well attended. The primary issue in front of the Planning Commission was a zoning change in the Hopwood/Yerkes/29 area of the Township, in conjunction with a proposed development of multi-family housing by Silver Rhino.
The proposed zoning change and development has apparently divided the neighborhood. Anyone who uses Hopwood Road knows that making a left on to 29 is all but impossible. Over the years, the Township has looked at numerous potential solutions for this intersection, and none of them are inexpensive. The problem being the general layout of the intersection; a simple light at the bottom of the hill creates potential backups up and down 29, compounded by challenging sight lines and topography. Any light at Hopwood and 29 would, by necessity, require road widening as well.
The Township simply does not have the funds to spend the $4 to $5 million it would take to improve this intersection, so optimally, it would like the bulk of this cost to be carried by a developer interested in doing something with one or more of the undeveloped lots in that area.
As an example, long-time residents of Oaks recall how almost overnight, traffic on Egypt Road became overwhelming once the multitude of new townhouses in that area became occupied. Simply merging on to 422 became a nightmare of weaves and people blocking the intersection as cars were regularly backed up all the way down the off ramp, east and west down Egypt Road and up Black Rock Road. The improvements to Egypt Road, Black Rock Road and the 422 off ramp that eventually alleviated a lot of this congestion were completed in conjunction with the development of the Wawa and Oaks Shopping Center, and were primarily paid for by the developer, costing somewhere in the neighborhood of $8 million.
Which brings us back to Yerkes/Hopwood/29: Silver Rhino came in to the Township last year with a proposal for multi-family housing on the land between Yerkes and Perkiomen Woods (see gray overlaid parcel on "YMU Zoning District" graphic, left) accompanied by apparently deep pockets, this development also features various environmentally friendly amenities and a Higgins' favorite, green roofing. The question that remains unknown at this point is how many units the developer will have to build in order to make it worth his while to complete the multi-million dollar improvements to the intersection. There is only one current proposal for 184 condominium units between Yerkes and Perkiomen woods, but there are several additional parcels in play here on the other side of 29.
And this is where the division comes in. There are residents who regularly use Hopwood and have been vocal about the need for something to be done about the intersection, and there have been residents who have been vocal about preventing development, especially dense development, in that area. Sometimes, those are the same people.
Dr. Joseph Jacovino, who lives on the Yerkes side of 29, approaches the podium during public comment to express his disapproval of the proposed re-zoning and subsequent development. Dr. Jacovino's concerns seem to stem from his assertion that the parcel for the condo units is wetlands; I cannot confirm this. But it was this comment that caught my attention:
"Ms. Higgins, you stood on my front porch, before you were elected, and we talked about the over development of this community. And you said that you were very against it. So I find it very hard to believe that the Supervisors, who I was told by [township planner Geoff Grace] at the planning commission meeting that you [pointing to all Board members] were the ones that approved this ordinance being drafted."
Things get a little testy with Bresnan (not Higgins) responding on how the ordinance got drafted and Jacovino notching up level of confrontation.
I'm not going to split hairs over the validity of Jacovino's comments regarding the wetlands, but I will note that his assertion over the heavy equipment in the area was not related to this zoning ordinance, but in fact, is for the regional sewer middle interceptor project.
What caught my attention, and what deserves your attention, Gentle Readers, is Jacovino's statement about Higgins' campaign promises while she was canvassing for votes in 2017.
You know, it's the easiest thing in the world to be "against development" when you are running for office. It's a popular stance to take when you are a member of the public and it's easy for an ignorant candidate to pander to it. In fact, it's far easier for a candidate to make promises to an unwitting public that he or she is going "stop" development if elected, rather than educate a voter on what the law actually is.
But campaigning and governing are two different matters; something that seems to catch this willfully ignorant Board by surprise every meeting.
Private property rights are one of the founding ideals of this nation. And landowners have a right to develop their land according to the zoning laws that the local municipality puts in place. Now, you can make a case for not changing the zoning on a particular piece of land and that is totally within the purview of the Supervisors' authority. What the Supervisors cannot do is stop a parcel from being developed according to its present zoning nor should they make a promise to do so.
Pretty soon, candidates are going to be knocking on your door once again, asking for your vote. And I would simply say to you, if they are promising to "stop" development, they are either lying or simply ignorant. Nobody can stop development, but the Board of Supervisors can control it.
Over Complicating the Simple
The first of two hearings at this meeting is for a 24.2 acre property parcel zoned R1 along the border of Perkiomen Township at 385 Greenwood Avenue. The applicant, Hallmark Building Group, Inc. is before the Board for approval of the "flexible lotting option" conditional use to for a 17 home development on the parcel.
Bresnan does a good job offering instruction on this application for the Board's benefit. The township's zoning code dictates lot sizes for individual units. An option to take average of the lot size is available for some parcels, which allows for the same density (i.e. number of units) but a more clustered development and therefore more open space. The best way to understand this is to compare the "by rights" plan with the "conditional use" plan, below:
Barker and Vagnozzi weigh in on some developmental issues, including what will be offered for dedication to the township and what will be the responsibility of the HOA to maintain.
But after the developer's engineer, Rick Mast, spent most of his presentation talking about storm water and detention basins, which are clearly marked on the plan, Higgins first contribution to the discussion is to ask where the storm water will drain. After the engineer explains it again, she asks if it will feed into a pond "down the road" which is not even part of the development. And of course, the engineer cannot definitively answer that because it's outside the scope of the development, but he does say it's unlikely because of the size of the proposed detention basin.
Then Higgins asks how they are going to run public water up there because everyone up there has a well and she knows this because she lives a half mile from there. The engineer proves once again that he knows more about the area than Higgins by saying that there is public water only a half a mile from there, at Knoll Drive, and the developer would tap into that. Higgins then asks if they would have to get permission from the property owners in between, and Mast answers, "Or utilize the right of way, or some combination of the two." After a couple of resident questions, Higgins then asks for a lesson on wetlands, which the engineer explains are incorrectly marked and are actually alluvial soils incorrectly marked as floodplain, which the topography actually shows. Mast states that if it was flood plain, all of the houses would be underwater.
Higgins then weighs in with gossip information from the neighbors that part of that property was filled in with concrete—used concrete!—and that there were "some court cases" regarding filling in that property with concrete.
Higgins delivers this tidbit as if she were telling him there were barrels of nuclear waste buried on the property.
Mast's apparent confusion on this statement mirrors my own. Any fill on this property has nothing to do with the conditional use in front of the Board and, ultimately, whatever "used concrete" is located on this parcel is a problem of the builder's when they break ground. In fact, developing this parcel will probably rid the site of the "used concrete."
If you are curious as to why Higgins is showing such an interest in this property when she has heretofore been mostly silent on development elsewhere, that's because she's a graduate of the John Pearson school of "taking your township back from the developers:" If the development isn't affecting your cronies; you simply let the more knowledgeable Republicans vet the project. This proposed development is right in Higgins' neighborhood. As she noted last year, the only thing that she wants going on up here is farmland preservation.
Unfortunately, this is again an illustration of the difference between campaigning and governing. If you are going to campaign on "stopping development," you owe your constituency an investment of your time to get educated on subdivision and land development, on zoning, and on municipal code so that you can be effective. The Montgomery County Planning Commission regulalry offers courses on this. So does PSATS, the Pennsylvania State Association of Township Supervisors, and the April 15 meeting was cancelled because the majority of your Board attended this convention last year and earlier this month at taxpayer expense.
This applicant has a right to develop this property; the "by-rights" plan is thusly named for a reason. The only thing the applicant is asking for is to cluster the homes in one area, using an option in the Township's zoning code, to keep a larger parcel of open space in the final development. The rumor of "used concrete" on this parcel is immaterial to whether or not the conditional use is valid.
Bresnan indicates that if there are no further questions, the issue can move to a vote as it appears that the applicant has met the burden of proof for the conditional use. He then backtracks and states:
"Although…let me hold up on the vote actually. I was told—and Tim you can weigh in—late today I was informed that you wanted to institute a new process of deferring the vote until the next public meeting. I don't have any details about that."
Tieperman responds:
"That's really nothing that's hard and fast. It's a procedure that Administration is trying to put in place to give the Board a chance to review and contemplate. If they feel so compelled to take action, you can, but generally, items that have come before you for the first time…unless it's of earth shatteringly importance, it's something that you can take up at the next meeting. But that's…a procedure that you guys can feel comfortable to weigh in if you want to vote on it tonight."
Bresnan confirms that none of these conditional use applications need to be decided the same night. He notes that the Board has deferred a vote in the past, but for the more straightforward applications (of which this application is surely one) it makes sense to grant the relief at the same meeting. Bresnan:
"But if any of you are confused, or don't feel fully informed or want to talk to me about it or want to confer, you don't have to vote tonight. Do understand that. If it seems straightforward to you, then you certainly can vote tonight. I would put this probably in the more 'straightforward' category. I don't see any problems with it, but if any of you don't feel the same way, just, you know, say so."
After Barker agrees that the application is pretty straightforward, there follows a few uncomfortable moments when the Board seems paralyzed into inaction. Vagnozzi finally breaks the stranglehold by making the motion to approve, which Calci seconds and is approved unanimously.
Gentle Readers, I cannot move on without expressing my utter exhaustion with this Board's lack of effort in doing their jobs. This little "procedural change" that the solicitor and the manager were tap dancing around is yet another attempt to create an opportunity for some less-than-transparent handholding of our willfully ignorant Board members. They can simply defer a vote if they need to "consult" with staff or counsel on what it is that they are supposed to be doing. Because they have not bothered to educate themselves on the land development process, they must still rely on the expertise of those who have.
Because Phil Barker is not running for re-election, the Board will be losing almost 20 years of Barker's institutional knowledge of land development in this township, and they have typically made no secret that they have been relying on him to suss out potential problems with applications.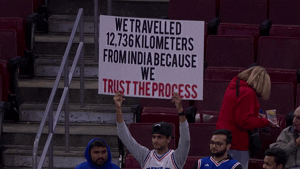 Now, under the guise of a new "procedure," they can "consult" with whomever they choose outside of the public eye and arrive at a vote at a completely different meeting, where the same members of the public may not be in attendance and a lack of continuity on the subject will provide cover for their glaring ignorance.
The Board's awkward moment before taking a vote stems from the fact that this development is in Higgins' backyard. Unfortunately for her, and any promises she made to her neighbors, this applications was so uncomplicated and straightforward, the Board would be completely exposed in their ignorance if they said they needed more time to "consult" or "contemplate" this application before voting on it.
So after the vote, the applicant informs the Board that they were also scheduled to be seeking Tentative Sketch approval as well, and that their presentation for the conditional use would serve as their testimony for the tentative sketch as well. After which, Bresnan needs to explain the entire Land Development process to the "new" members of the Board.
Again.
The Board votes to approve the tentative sketch unanimously.
Negotiating Against Themselves
The second hearing for the evening is one that will be familiar to regular readers: the Pulte Homes rezoning proposal for +/- 100 townhomes on a parcel fronting Ridge Avenue, AKA "Providence Square." This blog has covered this proposal in depth in the past, as Pulte has come before the Board to present this twice before. Though previous presentations were overly long, this presentation is supposed to serve as the "official" presentation for the Board's consideration.
To recap, the property is currently zoned Neighborhood Convenience Commercial ("NCC"), but Pulte is hanging their hat on the Comp Plan which talks about this area being "mixed use," which technically means a mixture of uses, but to all developers means "dense residential."
Gentle Readers, understand that the only development anywhere that is happening right now is dense residential. One needs only to look to neighboring Upper Merion Township or Phoenixville Borough to see this. Sure there's still some nominal retail development mixed in there, but for the most part, retail space is dead, thanks mostly to online shopping.
Look at the repurposing of the Plymouth Meeting Mall which is primarily experiential in nature—that is, retail mixed in with a lot of restaurant and entertainment space; witness medical office space taking over retail spaces. Even the mighty retail center of Upper Merion is contemplating a zoning change at the old J. C. Penney space at the King of Prussia Mall to accommodate a new high rise residential building connected to the Mall. Office space has been dead for years and industrial space is almost never developed on spec.
Which leaves us with residential type development, which also just so happens to be the only type of development that works for the developer. After all, what's a developer to do if he can't develop?
Even after multiple presentations on this proposal, I'm not sure how Pulte's residential proposal benefits the Township as much as, or more than, it benefits the developer. But this is for the Board to chew over. Our coverage of this evening's festivities will once again focus on how your Democrat Supervisors are failing on their campaign promises of "taking back your township from the developers."
The plan in question was submitted in July of 2018. Since then, in an attempt to gauge interest and get guidance in the form of consultant review letters, in addition to their two appearances before the Board of Supervisors, Pulte has met with staff numerous times, the Upper Providence Planning Commission twice and the Montgomery County Planning Commission.
Pulte's question, which they are trying to get the Board to answer, is: does this parcel make sense as a commercially zoned property, or would changing the zoning to accomodate a residential development make more sense?
To make the proposed residential use more attractive, Pulte is offering a 10 acre park, with frontage on Ridge Pike. Their presentation attempts to make the argument that the current NCC zoning is not "appropriate" for two reasons: first, the considerable softening of the commercial market (discussed above) and that the zoning itself is written more as an infill or shopping center type of a district for smaller parcels.
And of course, like all dense residential development, according to the developer, the plan generates a "positive" fiscal impact for the Township, since "studies indicate" that townhouses such as proposed typically do not impact the school district with children Pulte claims that this developement, with around 100 three-bedroom units, will only generate 17 children.
Barker, who is a veteran of this argument throughout the years, zeros in on this point with his first comment, asking how many bedrooms these units will have. When the developer answer that each unit will have three bedrooms, Barker responds, "Three bedrooms in all these units, but the whole development will only generate 17 children?"
The developer cites studies and statistics to back up this claim, however, the old story of how a particular development is not going to generate many school age children, therefore the tax dollars are a net gain to the school district and the municipality, is a gambit just about every developer has cited in every municipality.
Barker then goes on to cite the Montgomery County Planning Commission review letter, which is not as favorable to this development as the developer may have suggested. Joe Kuhls, the attorney for Pulte, counters that, while the letter is not generally positive about the density of this plan, he believes that the letter was generally favorable for a residential use on that parcel.
Vagnozzi concurs that the plan was not favorably reviewed by the County, and goes on to site additional problems (to accomodate the obnoxious density) that he sees with the plan, that were also cited by the County, such as alley loaded townhouses and perpendicular parking, which are not permitted by Township ordinance. He says it does not fit with the Township's zoning.
Calci jumps in with a question about the density, that the Township's planner says that they can put up to 137 units on that parcel, but the current plan calls for 100 units.
Kuhls responds to Vagnozzi's statement about alleys first, stating that Pulte was not aware of the alley ordinance, but that the alley loading design was an attempt to preserve street scape. To address Calci's question, he says, yes the 137 lots would be permissible under the R3 zoning, but once real design work with roads and detention basins starts happening, they will start losing units.
Calci then says,
"I have another quick question. On here, it says that the driveways on the 20 foot wide unit do not appear to be wide enough for two cars. Is that something you're gonna fix at the next stage, or…? Cuz it was cited to have two cars in the garage and two cars in the driveway."
So here is another comment that completely reveals Calci's lack of understanding of the development process. The plan before them tonight is to change the zoning. At this time, the proposed residential development of this parcel is NOT PERMITTED by township ordinance. The developer is here to ask her to CHANGE THE ORDINANCE to PERMIT THE RESIDENTIAL DEVELOPMENT.
The purpose of this hearing is for her to come to a decision on whether or not she wants to change the zoning up here.
She can say, Sorry Pulte, but we don't like what you're proposing and don't think residential belongs up here on Ridge Pike.
Or say, You know what, Pulte? I kind of like the idea of residential development on this parcel, but not quite this dense.
Or she could say, I don't really know what I'm doing, which is why I ask meaningless questions about fixing driveway widths in your "next stage" instead of addressing the obnoxious density that is 100% within my control to prevent.
This is how Helene Calci is "taking your township back from the developers" after over a year into her term.
Kuhls addresses this question by citing curb cuts for on street parking and flare outs of driveways to the two car garages, and impervious surface, but also says, "That's a level of details, that, quite frankly, we're not even close to. Not only are we not designing the plan, we're not designing individual driveways."
Kuhls then goes back to Vagnozzi, and asks to get the hearing back on track. Does the Township wish to change this zoning to residential? Is it just this plan that they don't like? What does the Board thing in terms of residential versus commercial? Pulte is looking for guidance, citing the County letter and the Comprehensive plan being favorable to residential.
Barker responds that while the plan has improved since the last time Pulte came in, that he cannot envision a 10 acre park on Ridge Pike. He says it would be a costly maintenance item for a homeowners' association and the Township would not want to take ownership of it. And that the density is too high.
Bresnan then wakes up the other Board members and asks them for their opinions. Do they agree with Barker? Can they give some guidance to Pulte?
Vagnozzi is game and he says the Township absolutely does not want the park. Vagnozzi reiterates his previously stated issues, and then reminds Pulte of the issue Barker brought up the last time, which is, because of the L shaped nature of this plot, that there are commercial parcels fronting Ridge Pike in front of this parcel. When and if those parcels come in for development, the Township will have to deal with residents that don't want commercial usage backing up to their properties. This exact situation happened when the Lidl shopping center came in for land development.
Kuhls says that they are very aware of this from the last time they were in, and said that they were designed with a lot of space and opportunity for buffering between the adjoining parcels. He understands the challenges of residential adjoining commercial properties and recognizes that this would be an argument for leaving the zoning commercial. Kuhls again tries to get to the Board to commit: is it the residential use or the density of the plan that has the Board (well, the Republican members, at least) balky? If it's density, how many units would they be comfortable with?
Barker says the number of units is "Between 0 and 99."
Calci, then apparently advocating on behalf of the Developer, asks Barker,
"Well, what number would you be comfortable with? I mean, what number would you say, ok, that's the right number?"
The second the Board throws a number out in a public meeting is the second that Pulte moves forward with a development for nothing less than that number of units. Calci is clearly absolutely clueless that it is 100% incumbent upon this applicant to convince the Board that their proposed zoning change is in the best interest of the Township. And they would do this with an attractive proposal for development.
When Barker responds to Calci, "I think we're starting at 0," Kuhls again recognizes that he's dealing with amateur hour here and says, "Ok, you don't want to negotiate against yourselves, and I respect that."
Barker then reiterates his earlier problems with the plan, but does not tell Pulte that residential is a non-starter.
Calci asks if the property could ever be developed as commercial because of the wetlands, which are clearly marked in the light green in the illustration below. Tim Woodrow, Pulte's engineer, does not say, "No," but instead falls back on the unsuccessful marketing efforts of the previous owner to turn this into a commercial development.
Vagnozzi notes that there are residents in the audience and invites them to provide feedback on what they have seen presented. Residents' concerns include runoff, traffic, safety, future commercial business development in front, and emergency access.
Pulte promises to address emergency access.
Higgins, looking at Vagnozzi, then opines:
"Ok, um, it was stated that our Township does not allow for head in, and back in, and slant in parking, correct?"
Vagnozzi confirms.
Woodrow explains the parking and alley loading as a newer style type of development that allows for a "new, traditional development" a diverse street scape.
Vagnozzi reiterates the resident concerns; he doesn't hear opposition to residential, but he still does not like the plan as presented, noting specifically:
"I can't approve an alley, I can't approve perpendicular parking, I can't approve anything less than a 32 foot street. I said that last time. Because the streets are too small, and you can't get around, and then it's Northeast Philly. So maybe the ball's in your court here to come up with a different plan. Just being brutally honest here. I don't want to waste your time."
Kuhls appreciates that.
Then Higgins jumps in with the stupidest comment of the evening, maybe the year:
"Ok, I'd like to state that Colin Drive, Katie Circle and Lizzie Lane is perpendicular parking. It is townshousing. And I'm saying that it's in the Township and it has perpendicular parking, so if it's not allowed…"
…and then she shrugs her shoulders.
Oh, bravo, Chairman Higgins. You really put Vagnozzi in his place.
Again: Why is this Board negotiating against itself?
Is it more important to Higgins to score points off of her fellow Board members than to guide responsible development? Was finding perpendicular parking in a Townhouse development within the Township the only research that Higgins did in preparation for this presentation? And did it ever occur to her that these the townhomes were approved under a prior Board (and possibly a prior version of the ordinance) and their resulting congestion and lack of space is precisely the reason that subsequent developments have not been approved with these features?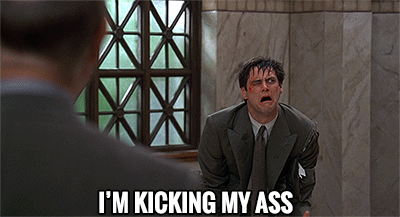 Seriously: kudos to the folks from Pulte here. A more short sighted and opportunistic developer would have capitalized on the dopey comments of Higgins and Calci and had the Board fighting amongst themselves. They could have cited those streets, which were helpfully named by Higgins, as "precedent" and moved full speed ahead with this dense, obnoxious development. They could have let Calci continue to attempt to pressure Barker into giving them a number of units. But instead, Kuhls and Woodrow both chose to ignore the willfully ignorant comments of Higgins and Calci, recognizing that, in the long run, it's Barker and Vagnozzi who are going to make the relevant comments and guide the approval.
The hearing concludes with a few more comments, most of which had been addressed previously.
Because both of these developments are nowhere near Mont Clare, nor are they affecting any of Pearson's bar buddies, Pearson makes absolutely no comment on the record about either of these proposals all night long. This is not surprising, as this is actually the default position for Pearson, who, as your elected official, does not feel like he has to make his position known to the public until he's actually forced into a vote. Since there is no political hay to be made over these particular developments, Pearson will follow the Republicans' lead on approving/negotiating these projects, just as he has for all of his previous years on the Board.
On a positive note, apparently Pearson recognizes that he has nothing of value to add to a discussion about development, so at least he isn't making dumb comments that put the Township in a weakened negotiating position.
This is how your Fresh Perspective Democrats are living up to their campaign promise of "taking your township back from the developers."
Other Board Business
The Board votes to contribute funding towards the funding of radios for Trappe Volunteer Fire Company. Bresnan proposes adding language that the Township be able to get their money back if the merger does not happen; Vagnozzi states that the contribution for the radios should not be contingent upon that, since Trappe VFC services a large portion of the Township regardless of any future partnership with the Township. Calci, as usual, asks for what's been done previously, and has somehow remained oblivious to the fact that the County mandated radio change has been an ongoing issue for about three years and not a "regular" thing; this despite her participation on the Fire and EMS subcommittee. One can only wonder how she managed to not be aware of this.
The Board authorizes advertisement for the Old State Road sanitary sewer project.
The Township awards the contract for road project B to Allan Myers
The Board approves a waiver for Representative Melissa Schusterman for an event, provided that the Township's "hold harmless" clause, which Barker noted was crossed out on the request, is completed to the satisfaction of the Township solicitor.
Manager Tieperman notes that the Park and Rec survey has been completed and that he hopes to have a special meeting to discuss the results of the survey with the public soon.
The Rivercrest development is looking to sell their sewer system to the Township. This results in another lesson in Supervisor 101 for Calci.
Joe Bresnan noted that the Township is settling some pending litigation with regard to $340,000 in escrow monies held by the K. Hovnanian townhouse development to improve the intersection at Township Line and Linfield-Trappe Road. The Township will be recovering 88% of that money or $300,000. This has the added benefit of allowing the Township to take full control over the improvements to that intersection. The Board authorizes the preparation of the settlement documents.
The Board cancels the April 15 meeting and schedules a special substitute meeting on April 22.