Gentle Readers, the November 5 Board of Supervisors Meeting clocks in at a brutal 2 hours and 37 minutes.
In fairness to the Board, it was a heavy agenda.
In fairness to the rest of us, however, my conservative estimate of how much time John Pearson wastes with general incompetence in his capacity as Chairman of the Board, during this meeting alone, clocks in at around 45 minutes. I'm not sure how he can be prepared to read his insipid little story every week (another 3 minutes of your life you will never get back), but when it comes to actual Board business, somehow his computer doesn't work, he can't find his notes, he doesn't know how much things cost, or he simply needs the procedure explained to him for the umpteenth time.
This level of unpreparedness is, quite frankly, not only irresponsible and embarassing, but it's downright inconsiderate of everyone's time. At almost one year into his fourth term into office, there really is no excuse for this.
There is probably another 45 minutes that are devoted to the ramifications of just two of Pearson's bad decisions of the past eleven months. Karma never loses an address.
Take out all of this Pearson-related time wasting, and you are left with a wholly reasonable hour and four minute meeting.
Before we get to public comment, we have to get through what is now becoming traditional confusion over the previous meeting minutes. This finally ends when Calci seconds the motion to approve minutes for a meeting for which she was not even present.
The Once-ler of Oaks
Resident Chuck Stoll approaches to let the Board know that SEI has cleared a section of woods that they were supposed to leave up to screen the neighborhood from their parking garage. They also altered the path of a stream, and removed several large trees. Pearson says that he took a ride to the site "the other day," after he received Stoll's email and verified that Stoll is correct. He tells him he doesn't know what they are going to do, but it's definitely on the Board's "radar." What a comfort.
It will be interesting to see what, if anything the Board does about this. SEI is one of the largest employers in the Township; however, their consideration of the neighbors, particularly those in Indian Head, has historically left quite a bit to be desired. If large trees have already been removed, this is irreparable damage to the screening that SEI promised the neighborhood. I'm not sure how the neighborhood can be made whole in the loss of mature trees.
Pearson says he went down there a "a few days ago," meaning he had plenty of time to determine a course of action–for starters, calling SEI, perhaps? But Pearson has far more pressing matters to worry about this week because a couple of chickens are coming home to roost right on his shoulders.
RECkoning
Resident Jerry Prescuitti (with apologies for probably hacking the spelling of his name) approaches and tells the Board, "I want to raise the issue of the Rec Center, again, the continuing fiasco from the summer which should never have come up to begin with."
Mr. Prescuitti states that the original hours were 6 am to 10 pm, Monday through Thursday with the Rec Center closing early on Fridays. The new hours, since the Board's ham-handed announcement in June to close the Fitness Center with no plan to repurpose the space, are 8 am to 10 pm Monday through Thursday with an early close on Friday. Prescuitti tells the Board something he should not need to tell them: that most people's workdays start at 8 am and end around 6 pm, so anyone who wants to work out before they go to work is out of luck under the current operating hours. Prescuitti says this is unfair to folks who want to work out in the morning and proposes that the Board open the Rec Center an hour earlier and either closes an hour earlier or just extend the Rec Center hours by one hour.
"Well Jerry, w-w-w-I'm well, you know, I got your email, okay? Uhhhm, it was sent to Tim and I, I got copied on your email, ummm, we discussed it earlier today. Ummmm… I found out that in order to change just those two hours, just to accommodate, w-w-we, they have a-a-a uh a swipe up there that every time someone comes in, we know who's coming in and what time, okay? A-a-a-and they went back over the last year or so, and it indicated that there were two people, maximum, most of the time, on occasion there were maybe four people. The expense involved in, in, in, in turning, opening that thing up two hours early every day turns out to be roughly $10,000 a year. And we're not, we're not, I personally, am not going to approve something like that. I don't know about the rest of the Board, you can ask them their opinion."
Prescuitti counter with the following points:
First, he's not asking for two hours, he's asking for one hour.
He's asking for a shift in hours, not an additional hour, and there should be no incremental cost if you shift the hours.
He would also like to request the swipe data for two years to verify the usage Pearson is saying.
(Note to Mr. Prescuitti: File an RTK with the Township. I'd be more than happy to help you with that. The link is here.)
Prescuitti then says he'd like Pearson to explain why they are cutting off access for one group of people while another group has access for four hours in the evening.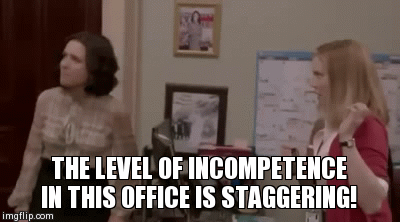 Let's be frank: 8 am is a ridiculous time to open a gym in the morning, since most working folks have to be at work by 9 am at the latest. As a person who goes to the gym before I leave for work in the morning, even a fitness center that opened at 6 am would be useless to me, as I must leave my house at 6:30 to begin my hellish commute to Center City, only to arrive at work just as our Rec Center is opening. My gym opens at 5 am and on the all-too-often occasions when they open even five minutes late, it messes up my day.
Barker:
"The change in hours was not determined by this entire Board, I want to make that clear from the beginning. Up until about a year and a half ago, I was a paying member of the Recreation Center, and I worked out between 6 and 8 in the morning. I am not able to do that now because of my change in employment. I would agree with you, that it should be changed, and I don't know whether the hours are part of the ordinance that was adopted, the fee schedule, we have a fee schedule for the Recreation Center that I don't believe is being followed now, it's being changed. But we have an adopted fee schedule which includes sewer, permits and everything else. But I, for one, would agree with you that is should be opened earlier. And my card does not swipe anymore, but it did swipe, and I don't know how it's determined what's a valid swipe and what is not a valid swipe."
Prescuitti also wants to get the financials for the last two years and for the next year. This will be a neat trick. Good luck, Mr. Prescuitti. If they even exist, I'm not sure I'd trust the numbers. But more on that a bit later. Prescuitti continues:
"I'm pretty sure that the incompetent decision to announce the closure of that facility without any viable plan except bird identification classes, or whatever your lead candidate was, already cost the Rec Center, probably at least $10,000. I'm pretty good with data, so I'm going to go through that data, in detail, and I'm going to come back to this meeting with that assessment of how much we've already lost, and I guaranty you it's already more than $10,000, because of that initial decision."
Vagnozzi tells him he can file an RTK request or just ask the Township Manager, who would be happy to get the data for him. Prescuitti is not done, yet, however:
"When that original case was made to shut down the Rec Center because of not enough utilization of the facility by the entire community, ironically, I come home today for dinner, and I get our nice monthly flier from the Township. (Note: the Township newsletter is only published 2x per year) I see in here on page two, 'Skate Park Project is Underway.' Can you tell us what the costs for the Skate Park enhancements are, and what your utilization assumptions are for that usage?"
Prescuitti then asks the audience, by show of hands, if anyone present will use the skate park.
Higgins states that the people who are in the market for the skate park are not present in the room. Barker says that the skate park is the most utilized park in the Township, and that he would support it even though he doesn't skate. Prescuitti then asks how much it costs, and Barker tells him $385,000 plus concrete. Prescuitti responds:
"So $385,000 for the skate park and it's $10,000 to adjust the hours of the Rec Center to make it more usable for a more broader amount of people, because you are pretty much shutting out anyone who wants to work out in the morning?"
At this point, once again, Bresnan steps in to do the job Pearson is supposed to be doing in his capacity as Chairman. Bresnan says that the public comment has gone beyond the usual allotted time and it's become more argument and demanding answers than public comment.
And as we all know by now, it's a waste of time asking questions because Pearson has no answers for this boneheaded decision.
Always quick to grasp the lifeline once it's thrown to him, Pearson is noticably relieved and quick to get Prescuitti to sit down: "Eh-eh-th-thank you for stepping in and we'll get you the information that you need."
Oh no. Here it comes. Another Unplanned Motion!
Vagnozzi, talking over Pearson and Prescuitti:
"If I could? We either have a Rec Center, or we don't. I read Mr. Prescuitti's email, I don't think it's an unreasonable request. So I make a motion that we direct the Township Manager to open the Rec Center one hour earlier, at 7 am and going forward within 30 days. Only during the week. I'll make that motion."
Barker immediately seconds.
After a stunned beat or two, Pearson recognized the motion on the floor and calls for a vote. Calci asks for clarification on whether the Board is voting to shift the hours or add an hour. Barker says, "Al's motion was to open the Rec Center one hour earlier. And it's not just the fitness center; you can't open the fitness center without the Rec Center." Vagnozzi confirms and Barker reconfirms his second.
The vote goes down 3 to 2 in favor of opening the Rec Center an hour earlier, with Vagnozzi, Barker and Calci voting Aye and Pearson and Higgins opposed.
Call him Ishmael
If you have not figured it out yet, this issue, which was wholly maufactured by Pearson back in June, is part and parcel of the petty score settling portion of Pearson's Failed Agenda of Petty Score Settling and Crony Favor Granting.
Very simply, I believe John Pearson is trying to kill the Rec Center. Parks and Recreation has been Pearson's White Whale since long before the Rec Center opened in 2011, and he is determined to strangle the life out of it.
First a bit of history: As mentioned above, the Rec Center opened in the summer of 2011. When I was first elected to Board and took office in 2012, one of the first things John Pearson wanted me to look at was the Rec Center because he said he "knew" it was losing money. (Note well, Gentle Readers: At that time, Pearson and I were friendly; indeed it was not until 2015, a year he ran for, and lost, re-election, and fell in with the Upper Providence First Worst crowd, that Pearson turned on me.)
It was not until about 9 months into my first year in office that I realized that the origin of this gambit was Pearson's personal vendetta against then-Rec Center Director, Sue Barker.
I asked Pearson to provide me with financials demonstrating what he was telling me: that the Rec Center was losing money and, further, that it was Sue Barker who was running it into the ground, and all this within it's first year of operations. For several months, Pearson badgered me to act on this, while I kept responding by asking for the numbers. Because the first question I had was, if there were no existing financials on which to monitor the performance of the Rec Center, how did Pearson "know" it was losing money?
Finally, he had the Finance Director put some spreadsheets together for me. Upon reviewing the information I was provided, I noted that, among other things, the Rec Center was being charged for all manner of operating costs, i.e. electric, heat, air, internet, etc., that the Township Administration Building, the Public Works Building and the Meeting Hall simply charged off to some magical "Building Fund" in order to make the Rec Center look like it was doing worse than it was.
Please note, Gentle Reader: there is literally no service that your Government provides that makes money. Running government "like a business" is a myth and rarely achievable. Township-provided services, i.e. police, fire, road maintenance, sewer, etc: it all costs money with nothing but your tax dollars to pay for it. Ironically, the Fitness Center at the Rec Center is the one Township service where membership fees were actually offsetting some of the costs of provision. This is the service Pearson and his Girls® decided to cut. None of the replacement programming they suggested would generate significant ongoing offsetting revenue streams like the fitness center membership; in fact, almost all of the alternative programming that was suggested in June would only cost the Township money.
Needless to say, I had Pearson's financials normalized back in 2012 and insisted on receiving them and monitoring them for two years. What I observed was not concerning, especially for a startup venture; indeed, memberships and swipes generally increased steadily during the whole first year and a half of operations before leveling off. This was accomplished, by the way, without any formal marketing plan, which, you may recall, was a major gripe of the disgruntled membership when Pearson decided to close it this past June (for a refresher on that memorable meeting, see HERE). In fact, when the electronic sign for the Rec Center was budgeted for 2016, Pearson wanted to cut it; he insisted the Rec Center was under performing (despite fiscal evidence to the contrary that he was incapable of interpreting) and did his best to hamstring the operation every chance he got.
The change in hours at the Rec Center is just a tactic to create a self-fulfilling prophesy: make it so inconvenient to work out there that members begin resigning. Without membership, the Rec Center loses more money, and viola! Justification to close it. This is an old strategy of Pearson's, simply executed in a different way.
Pearson made no secret during his numerous runs for office that one of the reasons he was running was to "get rid of" Sue Barker. Unfortunately for Pearson, Sue Barker denied him his pound of flesh when she separated from the Township's employ last November, prior to Pearson's taking office. The only recourse left to Pearson to satisfy his lust for revenge is to strangle the Rec Center into oblivion, destroying whatever is left of the good work she's done there, then somehow try to pin it on her post-humously.
It's worth noting that the word on the street is that the Township's Rec Director, Jen Steffenauer, who was hired by this Board less than a year ago, has also tendered her resignation within the last two weeks. For those of you keeping score at home, that's two director level employees lost this year: Josh Overholt, Upper Providence Fire Chief, who submitted his resignation in July, and now Steffenauer this month. It's not conicidence that FEMS and Recreation were Pearson's two areas of focus this year. It would seem that his brand of political chaos doesn't provide for a very stable work environment.
And can we talk about that penny pinching reluctance to open the Rec Center so people can use it in the morning? The excuse that the extra hour is going to cost the Township an extra $10,000 a year is lame beyond belief for two reasons: first of all, that money was already budgeted for 2018. Second, and even more ridiculous: because of Pearson 's ham-handed and short sighted approach to the closing of the fitness center, it is costing the residents up to $57,690 to conduct a township wide survey so that the residents can actually tell Pearson what he should do with the building.
Because he has no idea what to do with that building and he never did; he has no vision for this Township whatsoever. His thinking is small, compartmentalized and short-term. His style of governance, if it can even be called that, basically consists of tamping down one self-ignited dumpster fire after starting another. His short attention span precludes any consistent, long range, big picture or analytical thinking about what's best for the Township. It's only about what's best, politically and personally, for John Pearson.
That's why for want of saving $10,000, he'll spend almost $60,000 on a survey to justify it.
No Relief in Slight
We'll now move on to the crony favor granting portion of Pearson's Failed Agenda of Petty Score Settling and Crony Favor Granting. At about 1:33:00, another bad Pearson decision chicken comes home to roost in the form of the vote on the distribution of the Fire Relief Association money.
First, a word about this funding: Relief Association money comes from the State to the Township for them to pass along to the various first due volunteer fire companies that serve the Township, and it must be distributed within 60 days of receipt of that money. As has been mentioned ad nauseum in this blog this year, the Township is served by four, first due volunteer fire companies (coverage areas illustrated in the map below). In addition to passing along Relief monies from the State, the Township also provides annual funding from the Township's general fund. A significant portion of the local Volunteer Fire Companies' annual funding comes from taxpayer dollars.
At this meeting, the Board is determining the distribution of the State Relief monies only.
Gentle Readers, you can always tell when Pearson wants to avoid discussion of an uncomfortable topic, because he will announce the agenda item and immediately say, "I think we all know what this one is about. I'll entertain a motion," in an effort to curtail comments.
And that is exactly what happens here.
Unfortunately for him, Assistant Manager Bortnichak has a presentation to accompany this agenda item:
"Staff's recommendation is that the formula that's been applied to the general funding allocation to the fire companies most recently be applied to the relief funding distribution for 2018. The amount we received this year was $186,000 and change, unfortunately it's down over $41,000 over the past two years."

"The formula is worked out by district size, by population within that district and the call volume within that district: 30% for district size, 30% for population and 40% for call volume. So it is weighted slightly in favor of the calls that the fire companies run."
Bortnichak then goes on to explain the allocations this year. The graphic below shows the calculation and the final award numbers:
Note well, Gentle Reader: when Bortnichak says that staff recommends "the most recent formula that's been applied to the general funding allocation," he's talking about the very same formula that the Democrats campaigned against last year as a "cut" to Black Rock Volunteer Fire Company's funding. (See HERE for a detailed post about that funding).
In fact, Frequent Flyers may recall that despite numerous occasions to do so, the newly elected Board never exercised their right to reopen the 2018 budget and correct what they portrayed as a grievous slight to the Black Rock Fire Company all during the campaign of 2017, as demonstrated by the following campaign mailers they sent out last year:
What they are about to approve is a distribution of Relief monies calculated by the very same formula they told voters was a "cut" to BRVFC's funding.
Pearson blathers:
"I know you guys are all tired of hearing me beat this dead horse to death, but I'm not uhhh, real happy with theeeee, the uhhhh, way that this money is being distributed, but so be it. I'll entertain a motion."
And that's it. Vagnozzi makes the motion and Barker seconds. Pearson calls for the vote and it passes unanimously.
Let me say that again:
It. Passes.
UNANIMOUSLY.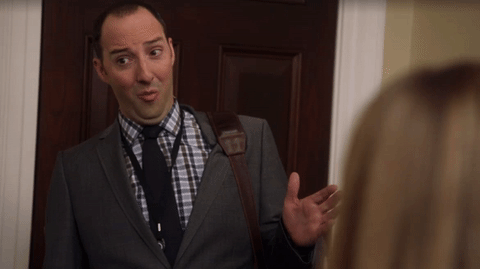 Pearson was anxious to put this agenda item behind him, but, unfortunately for him, when he's just inches from a clean getaway, Barker brings the issue back up at the end of the meeting during Supervisor comments.
We'll pick up the meeting at 2:30:00 just after Pearson promises Barker that members of the Schuylkill Canal Association will be attending the next meeting to tell the Township how they are using the money the Township has been giving them every year. Barker to Pearson:
"You raised a question about the firehouse funding and was it a fair distribution of funds? And when I look at it, the number of fire calls, we don't determine that; that's predetermined as far as what they report as fire calls. The second one is square miles, the other one was population within the district. So the only thing that we could change, is if we change the response district, which would increase their square mileage and the population; that's based on the box there, the first due district. So it's not something…it's not something we could arbitrarily change unless we change the box."
Pearson responds,
"I get it and, and pretty much everyone in here has seen me beating this horse, and I get it, the vote was taken, it's fine, but, for the, and I made this comment earlier, and ma, and Al kinda corrected me, for the last coupla years, it was uhhh, it's been a different…it's been a different, uhmmmm…pardon me? [At this point, Calci says, "Formula?" and Pearson says "Thank you. Thank you for completing my sentence."] It's been a different formula. What I wanna do is, okay, don't change the formula any more, stick with what it is, leave it the way that it is, so that, so that, so that it doesn't get skewed any further that what it is, where it's at. I'm not happy with the distribution either, but you know, that's neither here nor there, I don't wanna get, I don't wanna get into it. I-I've been beating every, I've been beating everybody up, except for you [Barker] about it. You're lucky because your ears would still be going agh, I wish he would shut up."
Barker, clearly not getting or not caring about Pearson's telegraphed message that he doesn't want to talk about this subject any more, says,
"I just kept looking at it to see where we could change it and the only thing we could change was the box. We could change the first due box locations and maybe give them a bigger area which would then give them a bigger population. But that's based on the distance from the firehouse and the response areas."
Pearson:
"Well what I was hoping, what I was hoping for was that, cuz, cuz, I have no experience at this whatsoever, what I was hoping for was to take on John Muir, and I called him this morning, but he was not available, um and I was gonna ask him his opinion how other municipalities handle it, or how he would handle it, or what, or what other companies have done, and I was gonna go with something like that. I…I just, you know, I just have a problem with it, you know. It's just, and it's my problem, not the Board's, so I've let it go."
Calci then jumps in to ask Barker if he feels like it's a fair formula. Barker responds that it is fair because the Assistant Manager can't change it, the Manager can't change it, the Board can't change it, and Calci says, "It's not arbitrary."
Barker nods agreement, then says it could only be changed if the fire service decides that another fire company should service the area, which would possibly give them more calls, more square miles and more population, "But it's not something that anyone of us could…."
"Arbitrarily change." Calci concludes.
Bortnichak states that the formula is not subjective and Barker agrees, saying, that the formula is "not some arbitrary formula that Josh [Overholt] came up with to favor one fire company over another."
Pearson chokes down a few more stutters in response then repeats how he doesn't want to get in to it.
"It's been done, it's been voted on, ah, all I can say is that I'm not happy with it and I'm not in favor of it, you know, I voted for it because I wanted everybody to get their share, and then it's like whatever, and move on from it, so…um um I'm ok with it, you know."
Calci says she feels like it's fair enough, but, as usual, defers to the experts and suggests they still check with John Muir. Pearson promises it will be one of his first questions when he sits down with Mr. Muir.
Barker then reiterates that this formula is not something that anyone of them can alter so that one fire company gets any more than another. The meeting adjourns shortly thereafter.
I didn't see a beating. Did you?
Phew! I'm actually sweating FOR Pearson after that exchange! Could he be any more uncomfortable?
So let's start with the obvious: when you are an elected Supervisor, and you are one of five members on a Board, what is it that you can do it you are "not happy" with a issue?
How would you express disagreement with a policy decision?
Hmmm….what is it? What could it be? What possible action could an elected Supervisor take on an issue that he was "not in favor of?"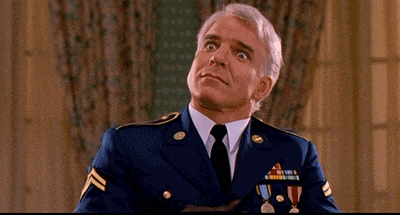 Gentle Readers, far be it for your Humble Blogress to propose, but if I was "not happy" with a vote I was about to take, do you know what I could do?
I could vote against it.
Yet Pearson clearly voted in favor of this funding formula. Just like he did on every single vote he took when he sat on the Board with Barker and me. Oh, he was "not happy" with plenty of those votes, but the public only found out about that alleged "unhappiness" after he got voted out of office and whined to whoever would listen about how he had been shut out. Recognize this for what it is: Nobody forced Pearson's votes during any of his numerous terms in office; indeed, he could have thrown a "no" vote at any time on any given issue, but instead of doing that, what he did was try to take credit for the great policies that were put into place "during his tenure" when he ran for, and lost, re-election in 2015. It wasn't until the next year, when he was trying to expand the Board with Upper Providence First Worst, that he was suddenly claiming that he was locked out and forced to vote for things he didn't really want to vote for.
Like tonight.
He talked about beating a "dead horse to death" regarding this issue, yet from the public's point of view, Pearson rolled over. Just like always. As an observing member of the public, I didn't hear a single argument or point made that justified Pearson's stance against this funding formula. Just that he was "not happy."
And just how much beating of that "dead horse to death" did he actually do with the rest of the Board, since he was not able to convince a single Board member —not even himself—to vote against the funding formula?
Nobody even looked the slightest little bit conflicted or uncomfortable. There was no discussion necessary to justify anyone's vote in favor of this formula.
Pearson's assertion that he "has no experience in this whatsoever,' is also a bald-faced lie, unless he's going to sit there and say he's never discussed or voted for Relief Money distributions to the volunteer fire companies during all of his previous three terms. Was he sleepwalking through those votes, like he's sleepwalking through this term?
There is only one possible conclusion that we can come to here: Pearson's objections are so embarrassing, so blatantly self-serving and unsupportable, that even he cannot dare to voice them at a public meeting.
It's further worth noting, and probably related, that this year, BRVFC will be getting less money than they ever have from Relief funding; this is primarily due to the overall decrease in relief monies distributed by the state. I highly doubt that BRVFC will be understanding in this regard, even though they are still, as usual, getting the lion's share of the funding.
Call it a hunch, call it intuition, but your Humble Blogress strongly, strongly suspects that Pearson's flop sweat has little to do with any philosophical or intellectual objection to the "fairness" of this funding formula, and much more to do with the number of promises he's broken to the BRVFC, and the ramifications of same.
2019 Budget
The Board voted to advertise the 2019 budget, which is available for public inspection on the Township's website. I would note that Budget is Policy and you can get a good idea of what the Board's priorities are for the coming year by examining what it is they want to spend taxpayer dollars on.
Gentle Readers, forgive me, but after sitting through a 2 hour and 37 minute Pearson flub-fest, I simply did not have the time or the stamina to do a comprehensive review of the 2019 Budget as part of this post. Obviously, the big ticket item for next year is the centrally located Township Firehouse. I will note for the record that the Supervisors cut some $830,000 from the initial proposed budget, for which they should be applauded.
A further discussion of the Budget, if warranted, will be covered in a subsequent blog post. In the meantime, by all means, look it over yourself. Pubilc comment is open for 30 days from advertisement.
Interesting Developments
Residences at Providence Town Center: Audubon Land Development ("ALD") came before the Board for a conditional use hearing and tentative sketch plan approval for the Residences at Providence Town Center. Residents of Upper Providence may be otherwise familiar with this project as the proposed 585 unit apartment complex and hotel between Providence Town Center and White Springs Farms.
The developer met with the Residents at White Springs Farms to discuss their objections and make what modifications to the plans that they could.
This being a somewhat major development, Pearson at least came prepared with what past experience suggests were questions formulated by his girlfriend, Gayle Latch, who used to sit on the Planning Commission (and now sits on the Zoning Hearing Board). Pearson was even kind enough to share his crib notes with Calci, who asked about open space, specifically, "where it is and how much is set aside." Our instructor for Township Supervisor 101 this evening was ALD's architect, Seth Shapiro, who patiently pointed out that the open space was everywhere the buildings, the roads, and the parking lots weren't. These areas were helpfully shaded in green on the plans shown on the screen.
The Planning Commission reviewed and recommended for approval both the Conditional Use and the Tentative Sketch plan, however, the Board requested an extension on the Conditional Use and voted to table the approval of the tentative sketch plan.
HB Frazer: This was a relatively simple approval of a 30,000 square foot office/warehouse development off Egypt Road adjacent to the Meadows. HB Frazer will be moving its headquarters from King of Prussia to Upper Providence.
Apparently no Democrats bothered to do their homework on this development, because when the presentation was over, all three Democrats looked at Barker to see if he had any questions or concerns.
Land development is a difficult concept to grasp without Barker. And because Barker was ok with the development, so was the rest of the Board. Approved unanimously.
Other Board Business
At a previous meeting, Barker asked for the "tiny house" applicant at Lewis Road and 422 to come before the Board to explain what it was that they were trying to do so that the Board could determine whether or not to send the Solicitor to oppose the application. The land is a small plot with a tiny, overlapping building envelope. After a most annoying, contradictory, and nebulous presentation by the landowner's attorney, the Board voted to let the ZHB "do their thing."
The Board also agreed to let the ZHB "do their thing" at 615 Port Providence Road development. Regular readers may recall that this applicant, whose project is in the vicinity of a certain dive bar of some renown, was the subject of a

shakedown

request by Pearson for public water for the "residents of the neighborhood." The applicant has decided to wait to see if they are granted the zoning relief before pursuing public water options.
The Board approved applications for the following grants:
Multimodal grant for the Lewis Road corridor
Multimodal grant for improvements to the intersection of Black Rock Road and 113.
Approval of a grant consulting agreement with Firehouse Grants LLC for a SAFER grant, which will offset the costs of the salaries of two full time firefighters.
The Board tabled approval of the latest changes to the Administrative Code per Barker's request.