It wasn't widely publicized, but the Board met twice during the week of 9/17: the regular Board meeting of Monday, 9/17 and a joint meeting with Trappe Borough Council on 9/20. In fact, the only mention of the 9/20 Joint Meeting was as a housekeeping item at the end of the 9/4 meeting when the Board was asked to come up with some dates for this meeting.
While I have no doubt that this meeting was properly advertised, I found no notice posted on the Township's Facebook page or on the News section of the Township's website. An agenda was posted on the Township's "Meetings and Agendas" page on September 19. It was, however, a public meeting held at the Trappe Borough hall and I attended that one in person. There is no video available for this meeting.
The primary purpose of this meeting was to discuss the regionalization of Fire and Emergency Services between Upper Providence Township and Trappe Borough.
Upper Providence and all of our neighboring municipalities are each supporting domiciled volunteer fire companies monetarily. However, Upper Providence funds three additional first-due fire companies (see HERE for details on fire funding in Upper Providence Township). The township has one domiciled fire company, the Black Rock Volunteer Fire Company, which covers approximately 60% of the Township. The other 40% is covered by three other companies, as illustrated by this coverage map, below.
Trappe Borough Council was represented by Nevin Scholl, Scott Martin, Kathy Johnson, Brett Yeagley, Pat Webster, Phil Ronca and Stewart Strauss. Also in attendance for Trappe was Borough Manager Tamara Twardowski and Solicitor Dave Onorato, who also chaired the meeting.
Upper Providence was represented by the full Board: John Pearson, Helene Calci, Al Vagnozzi, Laurie Higgins and Phil Barker. Also in attendance for Upper Providence were Solicitor Joe Bresnan, Manager Tim Tieperman and Assistant Manager Bryan Bortnichak.
Agenda is below:
John Pearson sets the Tone
Onorato began the meeting by going around the dais and asking each member to introduce themselves and briefly state what it is they hoped to get out of this meeting. John Pearson was the first elected official to speak.
Pearson stated his reason for being there was to facilitate the creation of one regional Fire and EMS service company.
This statement represents a vastly different direction than was envisioned in the "Draft" documents revealed in the RTK.
Perhaps it will come as a surprise to some readers, but Pearson has been touting regionalization of our FEMS for quite some time. As readers may recall, Pearson served with me until December 2015, and during all that time, he demonstrated little patience or support for the BRVFC, and any problems the Township had working with them were usually answered by Pearson with a dismissive suggestion that we needed to regionalize this service. He had little interest in actually doing any of the heavy lifting to accomplish this, or solve any of the problems; it was more like he thought of regionalization as a way to relieve the Township of some of this responsibility.  I always assumed Pearson did not want to be bothered with FEMS and indeed, his relatively new, documented coziness with the BRVFC is something that only developed after his defeat in the 2015 election and his subsequent efforts with Upper Providence First to expand the Board.
As they say, politics makes strange bedfellows, and now that he has accomplished his objective of getting elected, there seems to be little reason for continuing to stick his neck out for the BRVFC.  The surprise here is not that this alliance appears to be falling apart; the surprise is that it existed in the first place and lasted as long as it did.
I can only imagine the reaction to this change in direction.
As they went around the dais, it was clear that all representatives from both municipalities were on board with this idea.
It should be noted that although this regionalized approach to Fire and EMS Services is on the UPT Board's milestones, approved at the 4/16 meeting, regionalization was not scheduled until "Phase 3," which was not anticipated to be addressed for another 3 to 5 years. In my opinion, it is smarter to look at regionalization sooner rather than later, and I was pleased to not only see the UPT Board taking this step, but to see them acting unanimously on matters of public safety for a change.
For what it's worth, regionalization discussions with Trappe, Royersford and Collegeville had already started to take place under my leadership in the summer of 2017, given that a regional approach, especially for Upper Providence, who supports four, first-due fire companies, is the only logical long-term solution for the challenges in the delivery of public safety. The growing tension is in efficiently and effectively providing Fire and EMS services with rapidly dwindling volunteerism and while not breaking the bank. Regionalization is the best solution for tackling these objectives.
Discussion of the Problems
Scholl outlined some of the financial and infrastructure problems that Trappe Borough is facing with regards to the Trappe Volunteer Fire Company, to wit: Trappe VFC is operating out of 100-year-old building and their ladder truck was purchased circa 2000. And unsurprisingly, like every other volunteer fire company across Pennsylvania, they are experiencing a decline in volunteerism.
At this, Pearson asks Trappe VFC Chief Brian Long, who was in the audience, how many volunteer there are at Trappe. Long gives a refreshingly honest answer: they pull from about 15 to 20 regular volunteers.
Vagnozzi notes that Upper Providence has experienced significant growth in population in the center of the Township in the last 20 years. These are the areas that were traditionally farmland prior to the development boom. He also notes that because there is no centrally located firehouse in the township, it is this area that has experienced the most significant fire losses in recent years. When the Oaks and Mont Clare fire compaies were established over 100 years ago, they were built where the population centers were at that time. He states that you have to build a firehouse where the volunteers are and, referring to a map (to which the public was not privy) notes that many of the Trappe Volunteers live either within Upper Providence's boundaries, or in close proximity to the proposed new firehouse location at 113 and Hopwood.
Vagnozzi also states that the Fire and EMS divisions of Trappe VFC must separate their financial statements; fire and ambulance must each create separate P & L statements and balance sheets. Currently Trappe VFC's financials are blended and in order to move forward there can be no commingling of funds; the municipalities must have a definite idea of the profit and loss of each organization.
There is enthusiastic agreement around the dais to this suggestion.
Because no meeting of the Upper Providence Township Supervisors is complete without taking a detour for a lesson in Township Supervisor 101, Calci takes this opportunity to ask Trappe Borough Council how Trappe Ambulance gets their money.
Uhhhhh…wut?
Why doesn't she already know this????
I realize I've been pretty brutal on the Upper Providence Board for what I view as their continuing refusal to come prepared to a Board meetings, but this question not only betrays a willful ignorance, but glaring irresponsibility to her duties as a Township Supervisor. How could Helene Calci have possibly cast an informed vote on 4/16/18 deciding how EMS services are delivered in the Township if she still doesn't have a basic understanding of how the ambulance companies are funded?
Wasn't that the crux of the Democrats' argument in favor of the lame medic responder unit? That putting an ambulance in Upper Providence would have a negative financial impact on the companies currently servicing the Township?
Wasn't Calci the a member of the Board's subcommittee tasked with studying this issue for the first three months of the year?
Finally, before casting her vote on the ambulance, wasn't it Calci who read the following prepared (and vetted) statement into the record:
After an exhaustive 360 degree look at fire and EMS, the staff including Tim Tieperman, Bryan Bortnichak, and Josh Overholt, came up with a comprehensive presentation for the residents and supervisors of Upper Providence Township. They spoke with subject matter experts from within out Township, such as Oaks Fire Station President Joe LoCasale and the various EMS agencies that serve the area. They collaborated with experts outside of our township, such as Cheltenham Township and Montgomery County, even reaching up to the state level to make sure what they were representing and bringing to us was on track and made sense for our situation. These discussions helped formulate forward thinking solutions for the increasing emergency services needs for our residents. A matrix was created scoring the various solutions. The dashboard scoring points us to the best recommendation for the Township, which I am voting in favor of. As conditions change, such as an increase in call volume, enough to support an additional ambulance, we will re-evaluate the fire and EMS situation. I want to take this moment and thank the many people who worked hard in order to provide me with the information to vote on this resolution. We are fortunate to have such competent staff.
Look, I understand asking questions at a meeting in order to get clarity or better understand an issue. But upon review of the meetings leading up to and including the Board's vote on the Township's Fire and EMS milestones on April 16, Helene Calci did not ask a single question about how the ambulance companies were funded.
Yet she cast her vote on this issue based solely on ambulance financing, a concept of which she clearly does not have a thorough understanding.
Apparently, Trappe Borough Council has no time to provide this week's lesson and the meeting moves right along.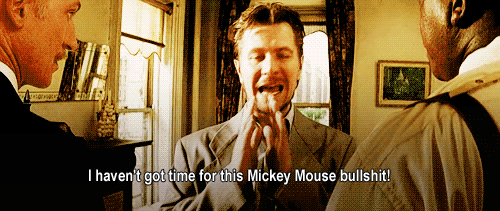 Scholl insists that Ambulance and Fire should continue to solicit subscriptions/donations after the merge.
Barker points out that there will be a tax impact to both municipalities if/when they decide to move forward to 24/7 paid crews. And the implementation of a tax could impact the companies' ability to solicit donations.
Vagnozzi says that the new firehouse will require changes to be made in first due responses.
How will this be managed by the municipalities?
Council and Board discussed three primary options for managing the intermunicipal cooperation. The options are summed up below, in order of municipal control:
Trappe Borough and Upper Providence Township fund the new building; Trappe VFC relocates to the new building in Upper Providence and shares the space with Upper Providence's paid staff. Black Rock Fire Company would continue to operate out of the Oaks Station. All companies operate independently.
Each home municipality adopts a new ordinance that operates under on entity under control of Upper Providence Township. Black Rock Fire Company merges into the Trappe VFC/Township organization.
Create a legal entity called a "Cooperation of Governments" or "COG" so that both the Borough and the Township have control and provide direction for the new regional fire company.
A general discussion ensued, with option 1 being almost immediately dismissed as lacking in vision. Vagnozzi stated it was little more than picking up Trappe VFC and moving it to Upper Providence Township.
Options 2 and 3 with regard to the level of municipal control, as well as the fire command structure, were discussed at length. A flavor of that discussion follows:
As an example of a COG, Scholl cited the Collegeville-Trappe Public Works and Water Company.
Vagnozzi urged those present not to overcomplicate this and Webster responded by asking him to keep an open mind on the COG. She said that her vision for this option would be to provide high level oversight. As elected officials, they have the right and the responsibility to demand accountability as to how taxpayer dollars are being used. Ronca proposed that with a reliable stream of income, these organizations could operate differently. Johnson noted that the Fire and EMS guys just want to fight fires and respond to emergencies. If the municipalities are providing resources, then they should also provide oversight. Barker stated that the organization would be regulated through joint meetings with a set of standards, and Pearson noted that the Upper Providence Recreation Committee grew out of an existing COG.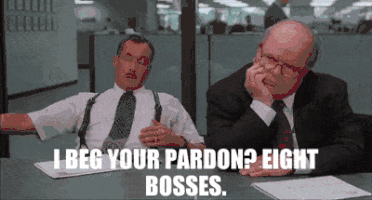 Vagnozzi countered the COG discussion by pointing out that the paid staff, which will also service Trappe Borough through the new regional organization, are employees of Upper Providence. His vision is to decide on a capital contribution from Trappe to offset the cost of the new building and determine an annual operational contribution as well. Upper Providence will unavoidably be absorbing most of the costs of this proposal.
A need to involve the volunteer fire companies was discussed, and Barker suggested perhaps a return to the old FEMS committee if there is one company.
Scholl noted that if the companies do not blend, there could simply be separate cost centers for Trappe VFC, BRVFC and the Township staff.
Barker notes that this meeting represents a change in course for the Township's previous direction with BRVFC.
Bresnan states that currently the volunteer organizations are completely independent from the municipalities except for workers' compensation insurance. Bortnichak adds that the volunteer entities can still remain independent and Bresnan says the municipalities can provide oversight of all organizations, and if they are unsatisfied with how they are operating, the municipalities can withhold funding.
Calci wants to know if the Fire Chief will have control over the entire organization, and Bortnichak, who is apparently still operating from those "Draft" documents that supposedly "nothing has been done with," instead of the Township's Chapter 85, which designates "Chief," says that the Director of FEMS would write and enforce the policies with Onorato adding that each company would continue to operate independently, a united fire company with two different command structures. Barker says that the municipalities need to have some control.
Conclusion
While nothing was decided on the ultimate structure of the regional organization, in my opinion Upper Providence does not improve their position in keeping three separate fire companies, each with their own command structure. The whole point of regionalization is to combine resources and gain economies of scale; maintaining three different companies (Trappe VFC, BRVFC and Upper Providence Township), with three different command structures, simply continues the status quo from the Township's perspective. The Township gains nothing unless a true regionalized solution is adopted, under a single command structure.
And, as was demonstrated earlier this year, having the Township's paid Chief of FEMS (or Director of FEMS, or whatever it is they are calling Overholt's old position this week) enforce Township policy is ineffective at best, especially if the politicians are involved. The regional solution needs to be set up like the police department, with one chief empowered to enforce policy and a command structure under him for day-to-day operations and the municipalities providing high level oversight and budgetary approval.
It also has not been decided if BRVFC will be part of the new regionalized company, and if so, if it will continue to operate out of Oaks.
Board and Council members agreed to get feedback from their respective fire companies and reconvene for another meeting. They also decided to create a subcommittee consisting of two elected officials from each municipality, the Managers and the solicitors. They also agreed to engage an attorney specializing in mergers and regionalization of Fire Companies.